well what is the sittuation for tomorrow? will there be a turn out if theres rain?
I will be there as I have an issue or two to deal with mate but if it's raining I don't it happening… There's just no point to be on the carpark in the wet and inside we would be all separated which takes the purpose of be there away, which is be together.
Yeah I'll be there as I'm working in Camden all day so can nip down on the tube.
Yeah I'll be there as I'm working in Camden all day so can nip down on the tube. And it'll be early I would think, rather than the usual 8ish arrival.
You're going to a bike meet on the tube and you feel it's worth saying twice?
Like the sound of my own typing
Handy with the keyboard, eh…
How are the scales coming along…?
Not so bad now he's moisturising
hi benny, i wil be trying for it tomorrow subject to the poxy weather. if you are coming in from bromley maybe we could link on the way, maybe catford? i have not made it on a wednesday yet. would be good to put some faces to the names on here.
wolfie…benny…i would love to meet you guy's and ride up to the cubanna with ya tomorrow…
if ya fancy meeting up…i could wait at the shell station,on catford high st …accross from lewisham hospital if you like… give me a pm to confirm guy's…
cheers…
smiled
.
if weather is ok - i'll be there…
you'll get it if yer not you bugger!!!
…
smiled
.
oh really…
what shifts you working this week?
off tomorrow …then working lates for 4 days…
but can play after about 10ish…depending on the flights…
and that bluddy lagos flight!!!
…
smiled
.
grrr can't make it tonight as have to go to Hein Gericke to pick up my new leather troos
then I'm taking the firestorm to Henry the mechanic for its big 16k service. Also having braided hoses fitted so I am hoping the brakes improve as they're pretty naff at the mo.
I will be there next week though! Fingers crossed the weather holds out.
I can not make tonight either. Doing double shift at work due to holidays and I need to get back and pack tonight. Off to take camp at Croix tomorrow, hopefully will catch up with you all next week at the Cubana. Fingers crossed that the weather improves.
If it's not raining I'll be down
As this seems to be my weekly job now - here are the latest reports for tonight - looks like showers.
m
Attachments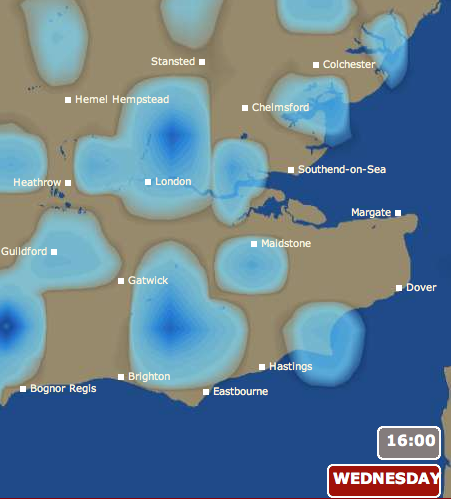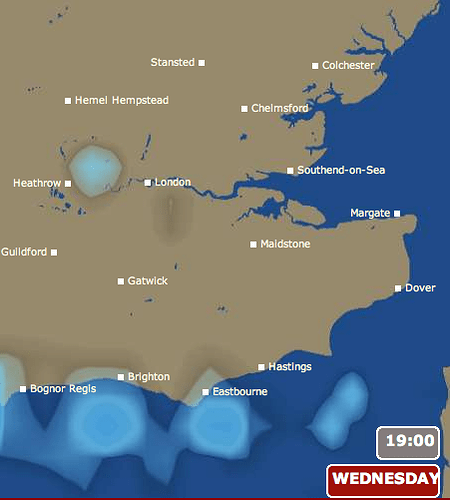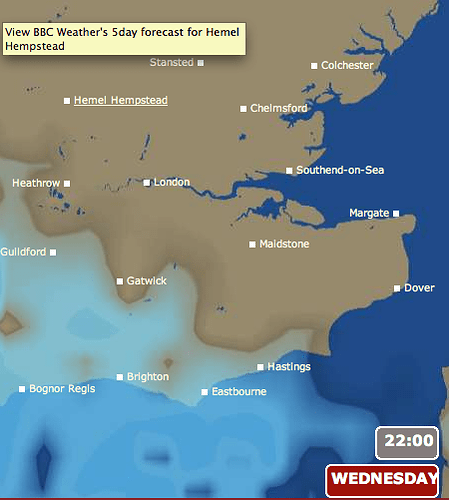 I Need about an hour and a half of dryness to get this damned bolt drilled out, didn't get it last night, may do tonight. If I cant get it out will check again later and see who is there and may pop down by tube.
i'll be heading in tonight rain or shine! off to germany in the morning so i want a good blast out before sitting in a minibus all day tommorrow!
going to be a no show tonite due to the small matter of decorating