Helmet or on the bike. Keen to see how it works for flip up lids especially.
Ta.
I forgot about that previous tutorial. I'll use that method.
Not a flip helmet but on my shoei it's Teletubby style (on top) while on the Supermoto helmet is on the side held by the goggle strap
I've got this one: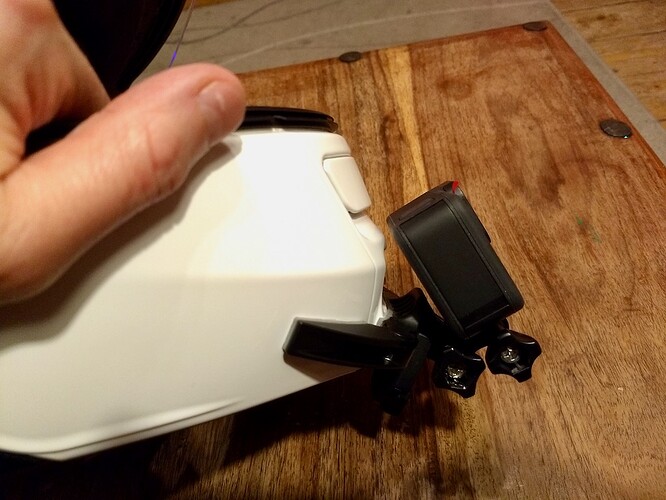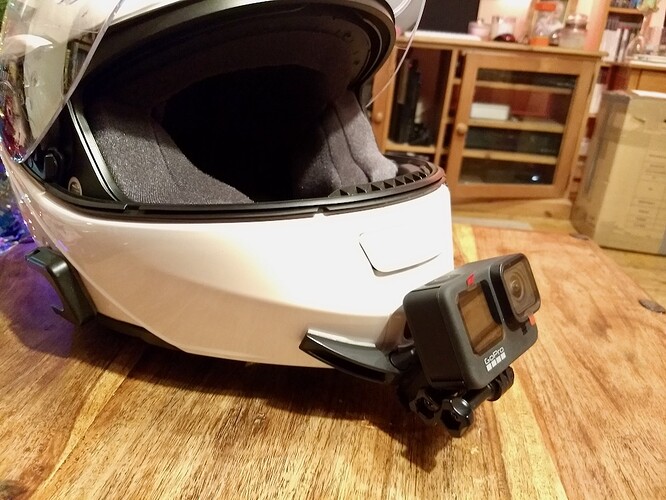 It's a Motoradds chin mount (
£30 off Amazon
). Got this on my Shoei Neotec flip up. Had to mount it quite low down at a low angle to give me access to the front vent and switch to flip up lid, as such it needed a small 3cm extension bracket.
The 3m tape on the mount has held it well, no issues there. Feels fine when riding, but you really notice the weight of the camera when walking about with the lid flipped up.
That looks good. Is that chin bracket specific to your lid?
Nope, it's a generic bracket. It has two hinges on it to give a claw kind of adjustment so it can be fitted to varying helmet contours.
My camera (drift ghost 4k) came with curved mounts you stick on the lid and mounts with holes to pass goggle straps through