My old 1988 Honda Bros 400 has been sitting on my brother's driveway for the past 6 years, and i have 2 weeks of isolation, so figured I'd try and use it to get the bike going again. Using this thread to motivate me to actually do it, and bug people for help.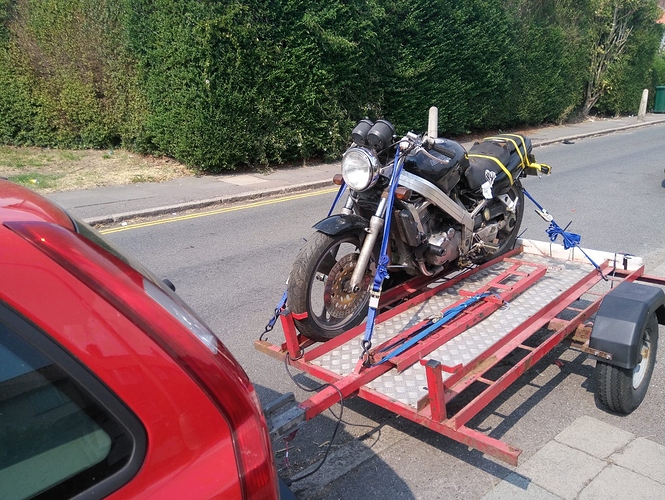 The bike is (unsurprisingly) in quite poor condition. It wasn't exactly amazing condition when i parked it. Current plan is to get it road worthy, MOT'd and ride it, then I can make a better plan of whats going to happen with it.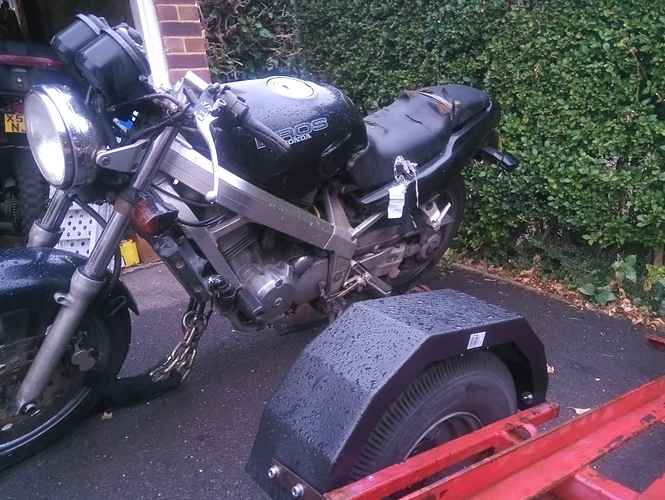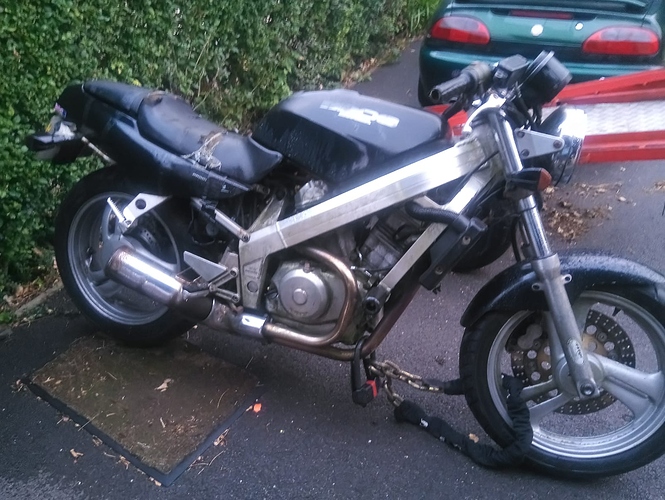 So far I've cleaned the carbs, changed the oil and managed to get it running.
The tank is full of crap, so need to work out how to properly clean that out (was running with a fuel line off of another bike's tank). Ive taken the petcock off, and run a bunch of water through it to clear the sediment, and there was lots, but i need to find something to actually attack it with.
Also having some fun electrical faults to hunt down, like the fuel pump not going when its meant to, and it not starting on the button at the moment, but I'll get to those.