It's assumed if you're in this thread, you've watched the current race.
Do we think Marquez is more or less pissed off than the bosses at Suzuki this weekend?
what a race
Spoiler

from 1st to last to 3rd to a&e!!

championship ending injury?
career ending injury?
Any chance of a link to the race please?
You have to pay to see it on the BTsport or Dorna site.
Unless @Jay is happy for me to share a bittorrent link?
Fabio Quartararo's win at Jerez was the first premier-class GP win by a French rider in fully dry conditions since Pierre Monneret won the opening race of the 1954 season at Reims, riding a Gilera.
I won 40 quid on a sweep stake, so happy with FQs win, well happy for Miller too.
Re Rossi button, the Jack Miller "Gas it out" podcast, was mentioning something about he had a "party" button on his R1, so he could wheelie
Was it ITV4 showing the highlights last season?
if anyone needs a link send me a pm
Thats last week date 13th and 2019 season
But it seems the Round 3 Americas is on next Monday 27th July 2020 at 18.00 on Quest
Was going to post the same Mr Amos. Does seem that they have the rights to show the highlights on a Monday at 6pm - but not for this week. Listed on my TV as showing at 6pm next Monday.
Bizarre.
I'd got all of the chores out of the the way, settled down to lunch out in front of the one-eyed god and…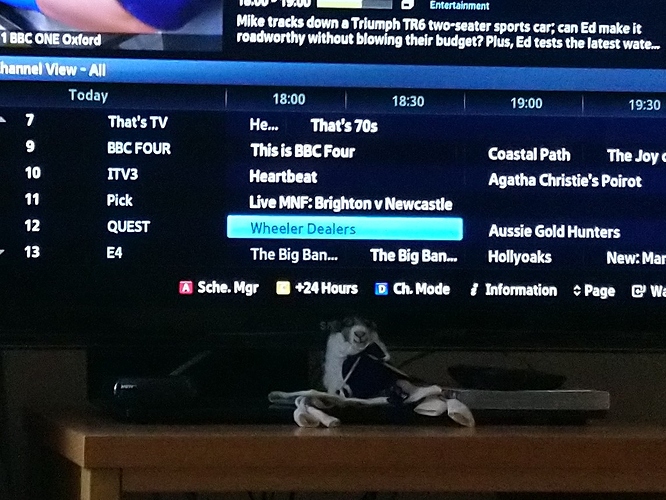 Puh.
Enjoy the Triumph TR6 restoration.
Normally, yes but the US MotoGP has been cancelled, so they might show yesterday's race next week…