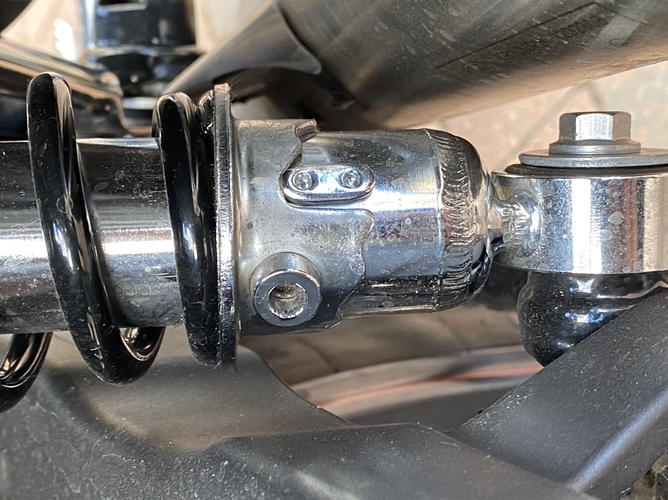 Problem statement. How do I compress my rear suspension enough so I can turn my preload back to the highest setting (for pillion and cargo) when I've 'fallen off the cliff' back to the lowest setting.
The street twin uses a tool that goes into a slot to form a lever for turning the suspension preload. Not a c spanner. There is no back stop on the last slot so I went to far and need to be able to compress the spring to turn it back.
I've done some google searches and forum searches and no joy. Any leads welcome. What tool do I need and how do I make it happen.