Also, gotta say, man does she handle, what a hoot!
Your chicken cesar salad handles well? Who would've thought eh?
Is it my idea or are KTMs stylings looking very husqvarna or is it husaberg?
Lovely looking bike but boy that can needs a change.
As for chicken Caesar salad, o ought to have your bike off you just for that
Husky's are made alongside the KTMs. They're sister bikes. Virtually identical from 2020.
Oh and following true KTM tradition, the first bolt has fallen off the bike after only 75 miles. Number plate mount! No worries though, I'll be replacing that with a tail tidy before long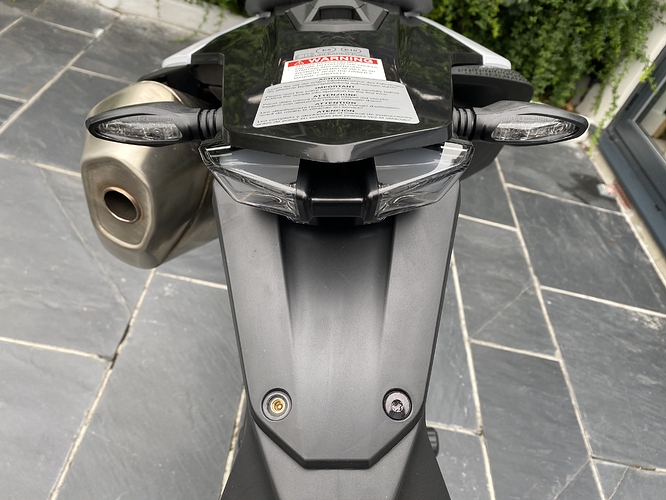 Don't buy a tail tidy, just unbolt the extension and mount the plate and indicators to what's left like every other 690 owner does
Wow, top-tip, thanks mate!
Enjoy @Jay, they're mega bikes. I remember doing 130mph on mine thinking 'FFS I'm on a dirt bike!'. It had more to give too. As @nivag says you don't need a tail tidy. You gonna run an open air box on it?
Yeah I knew they were one but it's the first time I've noticed the similarity in design. Maybe it's my eyesight
Not sure. I don't know much about it but I'm going to guess it'll requite a remap and I'm not sure if you can remap the ECU on the 2020 model, so you may have to run a Power Commander and I don't know if there's room on mine.
Got a link?
Nice… Was thinking to get my Kia on mine but thought it wasn't right
this is what I put on mine…
when I had mine mapped they said it wasn't running particularly lean anywhere (the exhaust and open air box was already fitted), so I think I probably could've got away without it but it's peace of mind I suppose. I got 3 extra horses and 1.3 ft lbs of extra torque so hardly big gains but what I really wanted was the peak torque to kick in slightly lower down the rev range
at the end of the day it's a dirt bike with 77hp at the rear wheel so you don't really need the extra power haha. if you have to go down the PC route it's probably not worth the extra £££ but we don't always make sensible decisions when buying stuff for our bikes do we?
Ah cool. Thanks mate.
I was wondering why KTM don't do this from the factory, but I guess it's because the chassis is meant for both Enduro and SM applications and for Enduro it needs the fording protection the snorkel and air box cover gives. No need for that on a road bike!
Yeah maybe that's it. When you buy the akra exhaust kit you get a different air box cover that has cut outs and mesh over them. If yours has got the full covered airbox on it then it's probably worth doing a DIY version or getting that DNA kit. Incidentally when running the Akrapovic airbox and exhaust kit they don't say you have to remap so guess that's why my fuelling was pretty much ok before the tune
If you do get that DNA kit just make sure to cover it when washing your bike!
Depends who's leading the rideout
Fitted the Wings exhaust and tail tidy today. The exhaust is a nice bit of kit had a bedding in period of 30 miles of gentle riding to burn off some manufacturing guff and bed the wool padding in, got that done by going for a ride after work. Ended up at Newlands Corner.
Number plate hanger is one I picked up off eBay. It was the only one I saw that retained the original tail light which is a really nice bit of kit so would have been a shame to lose.
Will take some proper pics and share the installation process on a dedicated thread soon. Some teasers for now…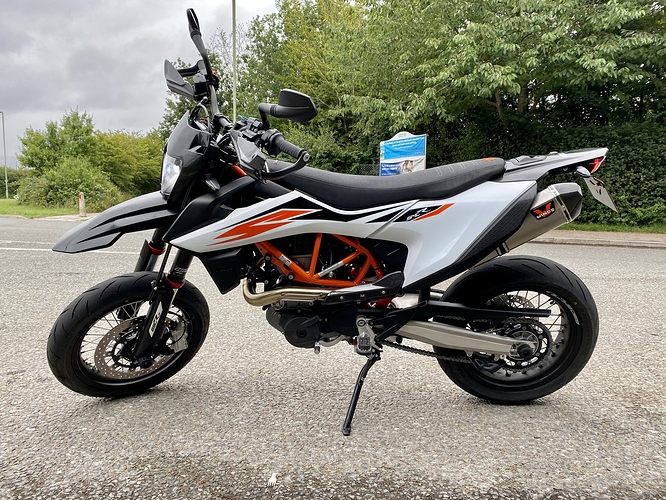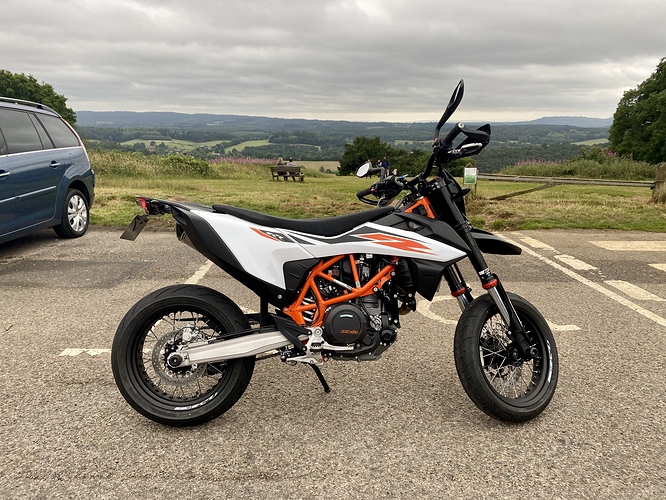 That exhaust is a vast improvement

Same with plate hanger
Very nice, love newlands corner!
You doing decalset next?