I've owned most types of bikes but never a Supermoto but always wanted one after hooning around town on the DRZ over the years. Time to correct that! I've just bought a 2020 KTM 690 SMC R.
@Panagiotis very kindly let me have a go on his 2012 model and I was smitten. Went to Inmoto in Croydon who have them on discount atm and spec'd out a modest build focusing mainly on the protection accessories, heated grips, the ergo seat and the LED headlight replacement unit.
I'm not a fan of the standard colours so am thinking about a graphics kit. Maybe something like this, or maybe something custom: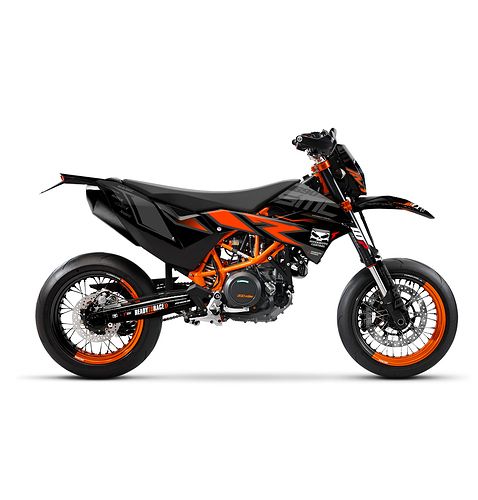 I've not added an after market exhaust as I'm undecided. I don't want anything too loud, I would prefer to keep a lowish profile. Any ideas? I did see one exhaust that seems to have two different size baffles, so you can have stock-quiet to a bit louder to fookin loud. That seems attractive.