Hi,
Anyone heading down to Brands at the weekend for the Bemsee Centenary meet?
More importantly is anyone racing??
My Dad
We will be going to watch and crew for him
I think you'll find Powerpuff Girl will be racing saturday and sunday on her SV650.
Myself and Pouty should be there on Sunday to watch and show some support, may even hunt you down Grim if we can
Yes Powerpuff Girl is racing there this weekend.
My youngest daughter and i will be there to support her, if anyone wants to meet just let me know.
Might pop along on Sunday:)
My Dad races 77 in the Landsdowne, not sure what else he is doing yet as still fiddling with the bikes
Will keep an eye out for you, might even say Hello depending on who you are with
Me the wife and kids and possibly speedtriplepete will be there sunday
Lusty and I may try making this on Sunday. (weather dictates)
just read this on the msv website so might pop up saturday too:D:D:D:hehe:
There will also be a post-racing celebration in the Kentagon restaurant on Saturday evening including a skiffle band and Courage beer on sale at 1909 prices - just 1p per pint!
We'll be there on Sunday, taking the little'un for his 3rd birthday!
Should be a good day, hopefully the weather will be a scorcher!
i`l be there sunday. be driving the car down as i cant get me bike jacket over my bandages.
Pouty and i are def going to be there in the morning.
Weather looks good so should be a good day.
Take your suncream as i look like a swan vesta after today
I'll pop by on the bike after my ride in the morning
I won't know anyone so if you see a shortarse blonde walking about on her own in black leathers with the rossi "heart" lid, thats me
+1
Even though it was overcast for most of the morning & I had to leave at 2.30…
For the full on aural experience I thoroughly recommend standing by the fence in the paddock by the the marshalling area when the classics are forming up to go out - don't give me any of that nonsense about how great the new R1 sounds !
Anyway, the docs reckon my internal organs will start re-solidifying within a few weeks… :hehe:
I will def be there about 10.15/30 with speedtriplepete meeting at the esso top of dartford (top of slip road a282) top end princes road at 10 just got a call saying he aint feeling well so will be going up on me ownoh well least , the wife and kids will be there when she gets up!! lol ,
hope to meet a few of you up there :)
nice weather
Loads of LBers to meet and the weather looks brilliant today.
bugger, forgot this was on and have made other arrangements… bugger again
I was planning on going but I've got an appointment with some body parts:w00t:
Had a great day at Brands for my daughters first ever race meet. Chloe loved meeting Gabby and boyfriend Mark and wathcing them race there SV 650s and when she got to sit on Gabbys race bike she was made up.
Nice to see Grim and Debs aswell as it`s been a while since we saw each other.
The best thing is that she wants to go again.
Took a few pictures for your pleasure.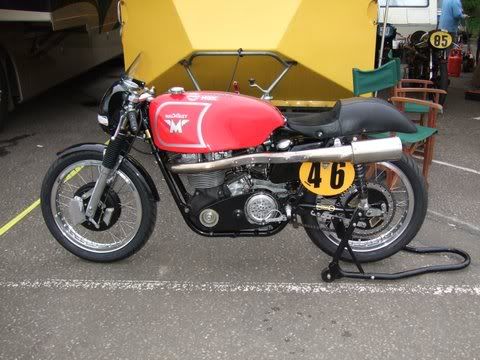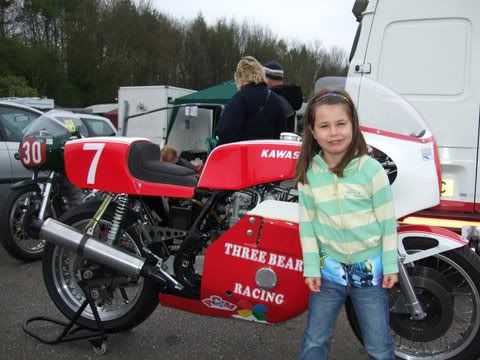 This is Chloe on Gabby`s Suzuki SV 650 race bike.