Good questing Gav
Silverstone
There's no such thing as just best. Best for quickest lap time would be one of the lastest sportbikes bikes e.g. V4, RSV4, GSXR, etc etc
But then you're putting a lot of money down. Best for me is my old GSXR1000 K3. No electronics so I have to be more careful getting the power down and it's about 60bhp down on the latest models but I'm only risking £3k of bike.
There is a worst choice though : for Silverstone you don't want a low powered upright. Sure you can have fun but the fast flowing nature of the track will mean it's not in it's comfort zone.
A lot of fun for little money :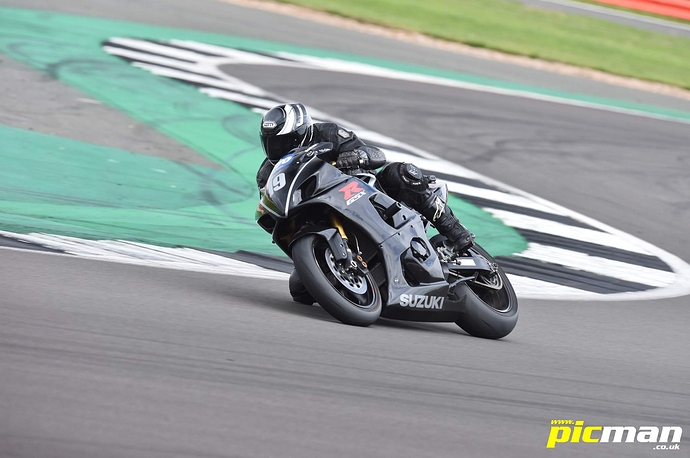 The best bike has got to be one that you can afford to bin! I've found the "what ifs" when using my one and only, expensive to replace, road bike have really held me back.
I've now got a second bike that's just for trackdays and bumming about on and I'm nowhere near as anxious on it.
100% agree. If I bought a £25k weapon I'd be seriously pissed if someone took me out on it. If on my old "Slaggy" then I'd be upset but it's not gonna change my world.