Another non bike thread!!
Suggestions for a drain unblocker please!
taking smaller turds will help, or breaking it up with your hand before flushing, if you wanted some preventive maintenance tips!
Should have said it's for the shower drain
if you got kids! same rule applies
I have 3 girls plus a wife, I'm constantly having to pull hair out of the shower. I'm not convinced most of those drain unblockers actually work
I agree. Forget the chemicals and unblock it mechanically. Drain rods, wires and the like.
Yeah 3 girls in the house!
Pure bleach or there is a Mr muscle one that comes in orange tub (1L) at Robert dyas that is for shower (check tick marks on back)
Invest in a hair catcher
+1
I suspect they probably will help prevent a build up soap & the like if used on a regular basis. But for hair, it needs fishing out with something.
I've used Buster and left it overnight which worked pretty well. One shot works well too. It's just acid so not very sophisticated and brace yourself for the smell.
old fashioned rodding
chemicals only try to break down waste matter they don't unblock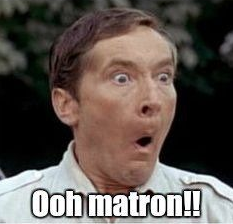 Oh yeah that is good. Just need to be careful what finish the various parts in your bath are as if you spill it on wrong part it can end up looking pretty different.
Not sure what the finish was but I tried it at a rental place (at the landlord's insistence)
Agreed, will ruin chrome parts and acrylic surfaces. Surgery rather than medication.