Great Britain were in second place after the first leg of the Speedway of Nations final. But their three-time former world individual champion was injured in the final heat so could not race today. And England had not won a world team title in 1989. Then.
World Champions!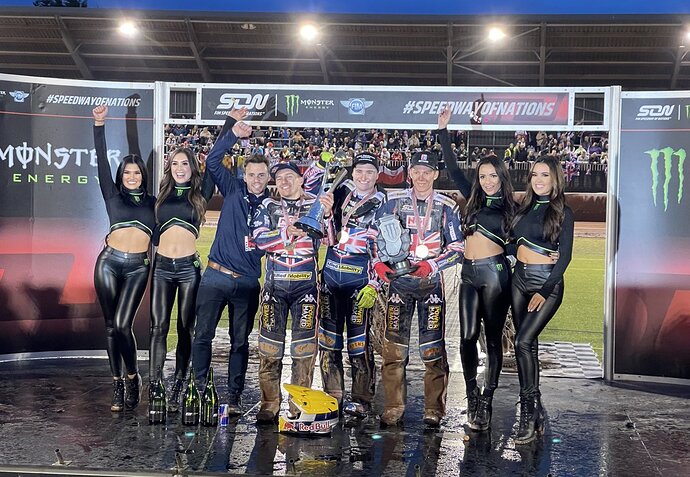 Photo credit:
So that deserves a post. It's come home, and all that.
And a special mention to 18-year-old Philip Hellström Bängs, who was only expected to feature in the two mandatory rides for an under-21 rider. But both of Sweden's riders had to withdraw through injury in their second heat yesstewrday, and there was no time to bring over a replacement. So Hellström Bängs had to ride on his own in 11 of the 12 heats this weekend, against some the best riders in the sport, yet without a team mate he kept pressure on them throughout.