fooook me its dead in here…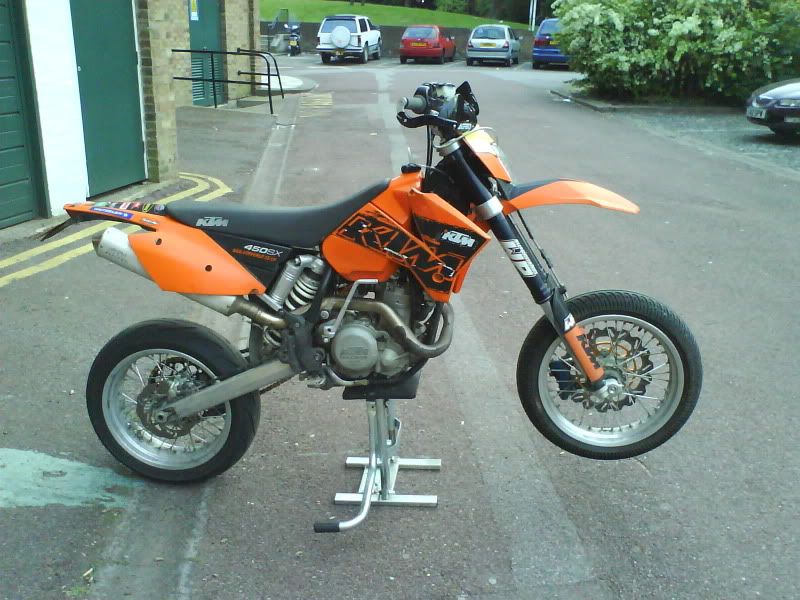 Maybe not a supermoto but off road all the same!
As of Sunday night -
Attachments
Looks good … show some more
Attachments
On yer Garret

… here's mine again. saw another one tonight
Attachments
Looks like we might have to get an LB SuMo ride going soon!
deffo get a ride organised great lanes kent or surrey or any up your way and il get a few of us?
When it was clean…
Attachments
kev finished it yet mate??
i love the look of your bike ben:cool: probably be better with the 540 kit:)
looks too blingy for my liking george:hehe:
nice varied selection of bikes guys and corrosion george
ben do you like the 540? way more reliable and youl be able to ride it faster too id say
When I bought it about 15 months ago:

Hasn't changed much since, apart from there is a lot less paint left on the engine, it now has good suspension and there's another 8000 miles on the clock
Picking it up on Sunday! Can't fookin wait. Then going off to the Lakes for a week prior to Flidfest…Happy Days:w00t:
been a bit lazy lately as i got the duke2 wheels to fit plus powder coat swing arm:)
Attachments