Scorch might have some lurking in his workshop
+1 for off the shelf at Halfords, for everything else eBay delivers to your door.
If you guys are doing you own thing on the maintenance front you should have this sort of thing as a shelf item. Together with the annealed copper washers, gasket paper, gasket jointing compound, RTV silicone, 243 Loctite, copper grease, red brake grease, assemble grease, maintenance spray etc.
They are push fit not screw in, how do you get them out again?
Scorch has barred me from all jobs involving any of the above
A parts department at a dealer should have them either if you are stuck.
How about zooming in on the image and seeing the threads on them before doubting ?plus why have a screwdriver head in the top of them 
Ffs try helping people 
Sounds like you can get them from NT then !
Or if you wanted open end use hfx364
As nt says have a stock of commonly used items is handy
From my parts dept
Attachments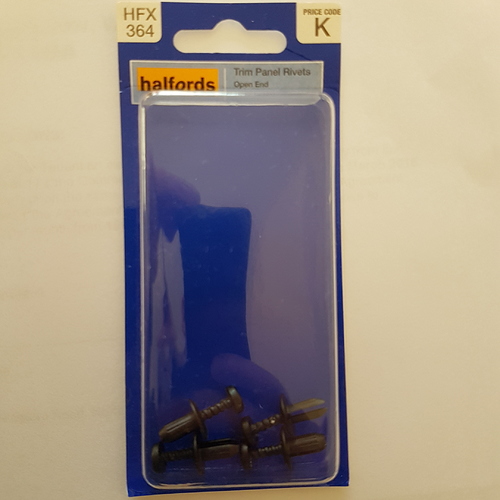 Compelling.  Try that instead of riveting. 
Sounds like you can get them from NT then ! 🤗 banman
That's where brains-t got his ;-)
Thanks for your help. I zoomed in and your suggestion is entirely correct. I apologise profusely, and promise never to doubt you again.
I know im a cunt 99% time but i do honestly try to help …which throws people …
Normal service is resumed …
I was the cunt. Normal service. Anyhiw, part ordered, bungee comes off when they arrive. Cheers

Thanks, since I've had a stock not needed them so treated tail to new ones all round.