Got a plug off ebay…
Was torquing it up into the barrel, had barely got started on the compression washer when the whole bloody thing snapped off!
Obviously massive panic as I had the threaded part of the plug jammed right down in the plug hole in the barrel.
Anyway, managed to get that out with lots of 'patience' (swearing basically) and I know have a spark plug in two pieces where it should be in one.
I have fitted many different plugs into many different engines, I know how to fit them properly, this is certainly not a case of user error.
So, could it be counterfeit NGK? Or a faulty forge? Either way I'll be sending it back and getting a replacement…
Just be careful if you go buying your plugs on the cheap from ebay! Payed about £8 fot this Iridium model in question. Here's the listing, not essential reading… http://www.ebay.co.uk/itm/110823529052?ru=http%3A%2F%2Fwww.ebay.co.uk%2Fsch%2Fi.html%3F_from%3DR40%26_sacat%3D0%26_nkw%3D110823529052%26_rdc%3D1
Couple pics…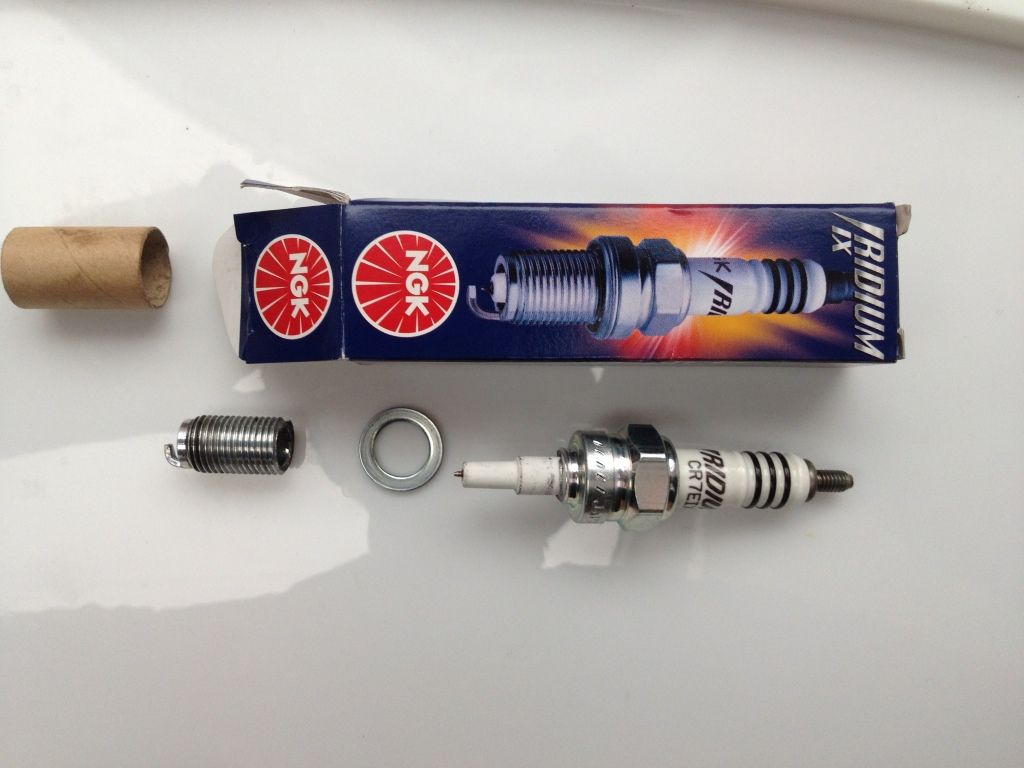 Any thoughts from those in the know? Or those who at least have a fair bit of experience with spark plugs and suchlike?
As always I'm grateful to anyone who replies to my topics
Conrad