Booster plug - stalling issues
so I had a few stalling issues mainly from cold e.g.
I would start the bike, ride to the end of the road to the locked gate and by the time i unlocked the gate and got to the bike it has stalled. This happened every time
less rare was stalling at the traffic lights, but it did happen, and even rarer was stalling at the start of the throttle opening.
I decided i had two solutions:
a. play with tuneECU and add fuel to the very start of the throttle openings
b. get a booster plug installed
I was going to go down the tuneECU route but found a booster plug for £40 from ebay (they are £150 new) so decided to use that
it looks like this: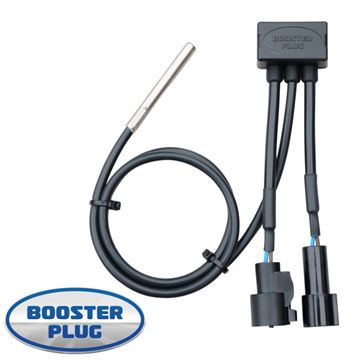 and claims to:
A true plug and play solution that will make your bike so much better:

Fix the snatchy throttle response problem
Improved acceleration
No more low speed surging
Stronger idle - no more stalling problems
Deceleration backfires in the exhaust reduced to a minimum
and it plugs between the air intake sensor and you put the metalic sensor somewhere away from heat.
It then tricks the ECU into thinking the air is warmer and makes the fueling richer.
so far (one test ride) so good - will report back after more testing