When I got the bike, it came with some 80/20 Bridgestone tyres. They were okay off-road but came zero feedback and so no real confidence on the road. I hated them. Having enough I rolled round to FWR and Bob sold me on some of the new Road 6's.
After some questions about the state of my wheels (yes, the bike does go off-road, that's not entirely chain damage), they were on in a flash.
Wow! It never gets old eh, when you put a good new pair of hoops on your steed and the handling is transformed for the better. The bike feels fantastic now.
Before I had zero confidence in the front on turn-in, now I have positive feedback. Looking forward to bedding them in and attacking some lanes
The only thing that's not good about this experience in the price. Tyre costa seem to have almost doubled lately! Phenomenally expensive. Ooffff. Thanks Putin!
There's a £30 cash-back deal being offered by Michelin to help ease the impact.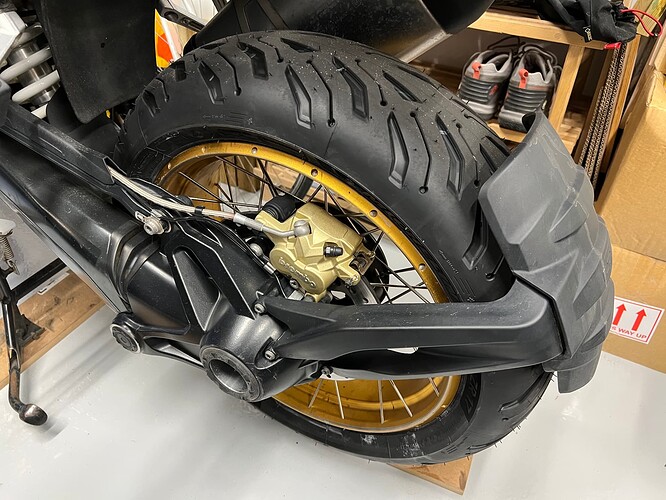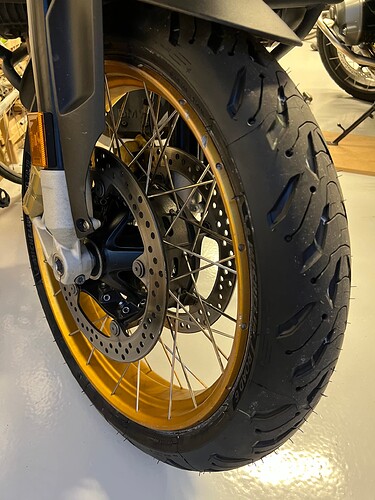 Check out those treads! Never seen them so big on a 100% road tyre! You wouldn't know there there though when riding.