Back in 2015 I used Furkot to plan a trip to the dambuster dams in northern Germany. I set this flag as a specific point of interest.

On checking google maps, there seems to be a white object in that exact spot in the wood but there's no placemarker at all https://goo.gl/maps/7FooArqBafRrRDST6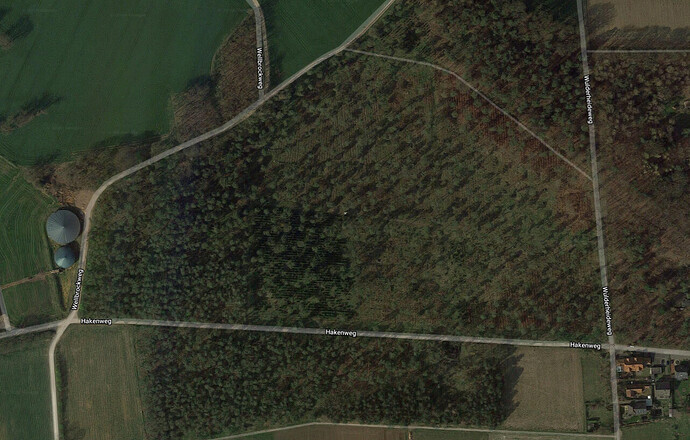 My google fu is failing me as to what it is. Anyone bored enough to help? It'll be a ww2 thing most likely.