Debz, Grim and Mark saying hi from Peel Harbour a few minutes ago :D:D:D
Attachments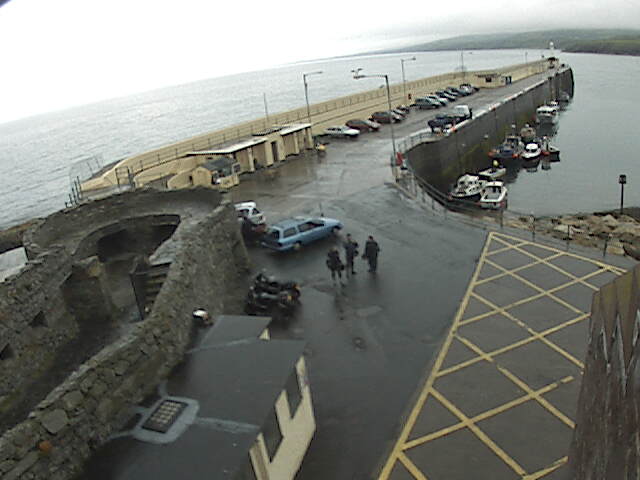 Looks well sunny there:D:D:D
hehe quality!
No, he took the GSXR, … have you seen the damage to some of the bikes from the ferry :pinch: quite a few pics around the forums.
That's always been par for the course i'm afraid.
They used to empty your tank out as well until a few years ago:w00t:
Most importantly, are they having a good'un?
Howdy neighbours from across the water!!!
Yep though a bit wet for them today… makes a change we've got the sun here
A flippin vans blocking my view of the bikes, I was being CCTV for them until he parked right in the way.
hahah nice and wet!
was well hot here today…
Are they trying to establish an alabi ? Is that really them ?
Yep that's them…Mark in the middle.
Don't be smug, they've had lovely weather whilst we've been peed on most of time.
I still need to get to the TT one year, but as it happens at the same time as Rossi and the Italian GP, it won't be anytime soon
:P:hehe:
Check out Marks beach racing pics, when Ang puts them up, taken half an hour later in brilliant sunshine - the IOM is always like that
Yep just looked at them on the camera, great pics… will up load to the pc and stick them on flickr later.
He was in by 8.45am this morning, sounds like you all had a fab time.
Good to hear everyone is home safe and sound!
Graham, Debz and Mark - was good to meet you all over there!
A great experiance and one that i think will become a regular summer fixture!
Already booked
Nice to meet you Kelvin and Paul (collet21) made a nice change to see some LBers over there
Not a squared off commuting tyre in sight