happy birthday mate,
Happy 40th mate
Happy 40th cheeky
Have a fab 40th - you aint looking bad for your age
Happy birthday Jason
You guys have got it wrong though, Jason keeps telling me he's 25!!
Happy Birthday hope you have a riot of a day.
happy b-day j:D
have a good one fella!
Have a cracking day mate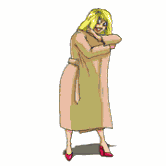 have a great day and stay safe
Thankyou all, love the card Ricky:P
You fecking left my card at the Ace
Have a good day Mate
Ang will be along soon saying she thought it was friday
**Happy Birthday.
**
Hope you had a good one.
HAPPY BIRTHDAY MATE HOPE YOU HAVE A GOOD ONE
He left mine at the ace too, ungrateful fugger, we took ages making those!!
happy birthday matey
Spose at 40, he's seen enough cards
Hey Jason
Happy Birthday!
I owe you a ginger cookie I hear!?
Hope you have a fab year
Joy
x
Many Happy Returns Jason:cool: