Happy Birthday!!!
Happy Birthday Lady
happy birthday hun
Hope Ian has a nice treat for you! :hehe:
Thanks guys!
Didnt expect that, cheered me up no end as im sitting here feeling pretty glum :doze: lol
Happy Birthday
happy birthday
Happy Birthday, have a great day
Happy Birthday
HUGE Birthday wishes from across the pond, Joolz!!
No being glum on your birthday allowed! Someone get to Joolz's house and take her out for a good day of fun stat!!!
Thanks Greg lol, well its got better.
Got a few pressies, MOS Ibiza Annual 2007 CD's, sexy underwear and a guy on my doorstep with flowers!! And he sorted out my dodgy laptop!
Also got a birthday phone call from another yank whos now living in Spain, whose friendship I thought I had lost, so alls well.
Happy Birthday darling.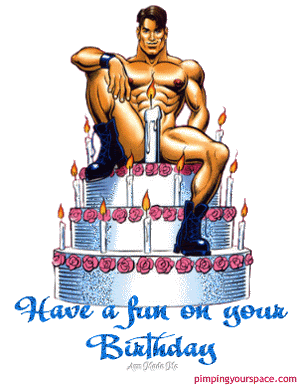 Thanks John, when does he arrive? lol
You should of had it last night.