Awsome vid!! I agree, both are very outstanding riders
Only wish i was as good !! one day !!!
lol wow that was good, I really can't wait to go… roll on september
WOW!!!
That was some SERIOUS riding skill. (Not to mention some serious motorcycle neck wringing too.)
Great stuff!
It's like trying to follow Pav through traffic
Cal Superbike school here we come!
niiiiiiiiiiccccccccccceeeeeeeeeeee
That looks like some seriously good fun!
its actually an 8:24 lap timed from bridge to gantry,not bad for his first alledeged lap, same time as my little old zx636. Now wheres that 8:15 lap of me being held up by the ring taxi?
Attachments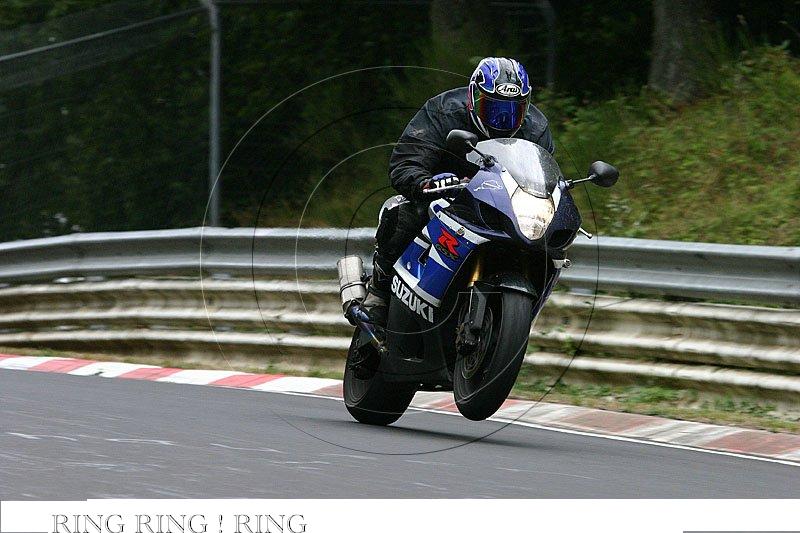 I think alleged is the very appropriate word. Unless he's done thousands of Xbox laps I think he's been around before. He goes in very committed and at that level some corners are damn near impossible to read first time out.
But well done 1Doohan, low 8's are well quick laps and the ring taxi (M5 driven by racer) is a good gauge of pace.
Wonder what time I'll haul the 7r around in this year? If it's not less that 9 I'll pretend I had problems…
I am even more impressed with my last years performance now, 8:23 on my 636.
Provisional ring opening dates have been posted up, looks like I will be trying to get out on the 1st and 2nd of July when the ring is open all weekend.
For a bit of my action from last year see http://www.chuffster.co.uk/phpBB2/vids/ringfrwds.html
Its not my fastest lap but gives you an idea. Also, see my ring report in Articles where there is a link to 2 more vids.
Your brave mate stay away from the raving mad people that go round there in minibuses and nutter cars! want you back in one piece! Cause LB without Andrew admin would just be lacking a grumpy old man!
chuffster, have to hook up with you over there, nice to ride with someone with similar times,you pass me on the corners and i'll pass you on the fast bits = wheelie over finish line at the same time
Would love to meet up over there. I have only done 21 laps but I love the place, although I do admit its a very dangerous place and has to be ridden with due consideration. Perhaps I had better get myself a litre bike!
Was thinking of taking the SV round, put a mirror on and a number plate but somehow don't think I will get away with it.
Because of my racing this year its not going to be easy to fit in a trip but I am scheming already. I believe that the events personel of LB were planning a trip, lets hope it happens and its when I can go out.
you wanna watch comments like that one about wanting a litre bike now Chuffster!!!
Might find yourself in a line up
Not worried about that one - I can prove where I have been and as many would know, if I had a litre bike there is not much chance of it being a Suzuki
Take it you are up for blitzing the 7 round there then Andrew? Best take mine if we can hook up, nothing like a fair battle…
Ouch !!
Yes, I'll be there definitely on the 1st and 2nd of May but they are evenings only.
My mate is going with some others (flash car group) on the Friday before, so I'm trying to cajole the Ferry Co into letting me get a boat a few days earlier.
Don't know if you know about this site but its the best I have found for the ring and info pertaining to it.
http://www.nurburgring.org.uk/index.html?PHPSESSID=909ecadbb9c9229940bb872bb0a115f9
And the best calendar for opening times that I have seen is http://www.ringhaus.com/calendar/month.php?date=20060301
I cant be out there on those dates in May but let us know how you go. And don't go bother timing yourself, at least to start with. 75% of crashed vehicles on the ring have stopwatches running
and think about it - nurburg is NOT nuremburg. its on the other side of germany - tell this cause a friend of me is working at the tourist office in nuremburg and she told me that sometimes people come in very confused and ask about the ring…
Mate very impressive you don't hang about do you! Blimey!