Erik Buell announced this week that he's founded an EV startup called Fuell that will make all-electric motorcycles and bicycles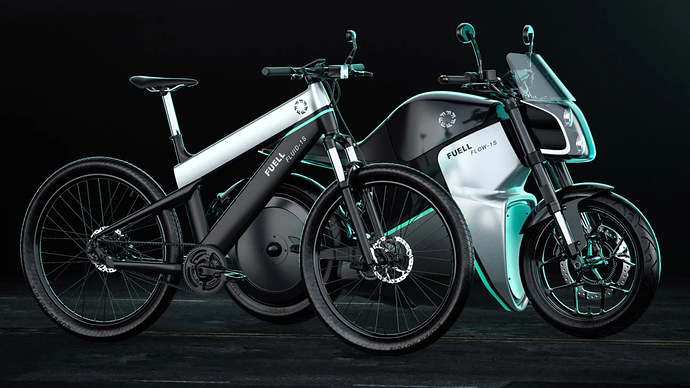 Buell has partnered with Sauber team principle and owner of Formula E chassis-builder Spark Racing Technology Frédéric Vasseur, as well as entrepreneur Francois-Xavier Terny, to launch the electric bike company.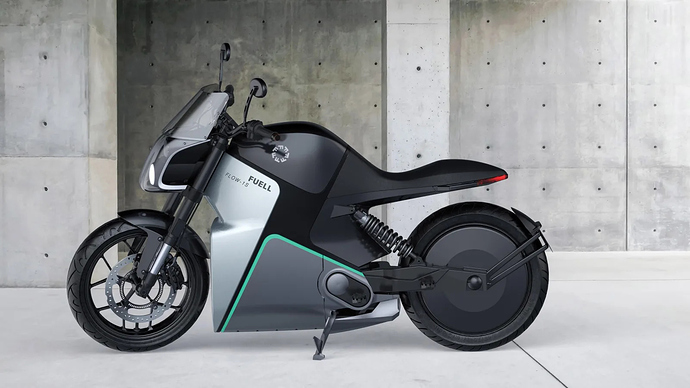 Flow, the company's electric motorcycle. It also comes in two versions — a tame two-wheeler with an 11kW motor, and a more powerful variant with a 35kW motor. The Flow motorcycle looks like a beefed-up version of Gogoro's electric scooters, with black and gray panels accented by bright greenish-blue accents. It also ditches the typical chain or belt setup in favor of an in-wheel motor, which gives the motorcycle an even more futuristic look.
Fuell says the Flow motorcycle will hit the road in 2021 for around $11,000, though it shared other specs. That's roughly in line with the pricing of, say, many of Zero Motorcycles' bikes, and a third of what Harley-Davidson will charge for its own EV two-wheeler, though we'll have to wait a few years to see how the Flow truly matches up.
(from the Verge)