Consider yourselves warned!
Does that include the advanced stop line?
It always has, they've just been lax about enforcing it.
I'm actually surprised they have to announce this. I've always laboured under the impression that you don't cross solid white lines, apart from perhaps Bus Lanes when the controlled times permit.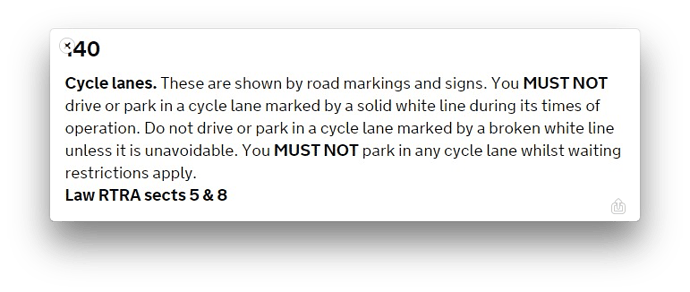 Is it all part of reinforcing the changes to the highway code.
It doesn't because the advance stop line box is not a cycle lane. The offence would be failing to observe a road sign. Highway code Rule 178 explains it better.
When the cycle superhighway version 1 went in through clapham/stockwell I remember there being a few weeks where the police/PCSOs were handing out flyers explaining that crossing the line into an ASL was an offenceand would be enforced.
That was 10+ years ago and I've never seen any evidence of enforcement.
Yes it seems to be the Deliveroo box.
TfL taking the job from the Police so they can fleece licensed road users for even more money.
never paid a fine for them, been riding in London for more than 10yrs now. l guess it all depends how you ride after all