Dainese takes you to the Ranch with Valentino and the VR46 Academy.
Learn how to control a bike on the Flat Track with Vale and his champions.
Only 12 places are available, for a unique experience. Fill out the form to be selected as one of the lucky winners able to take part in the Dainese Flat Track Master from October 2 to 4, 2020 in Tavullia.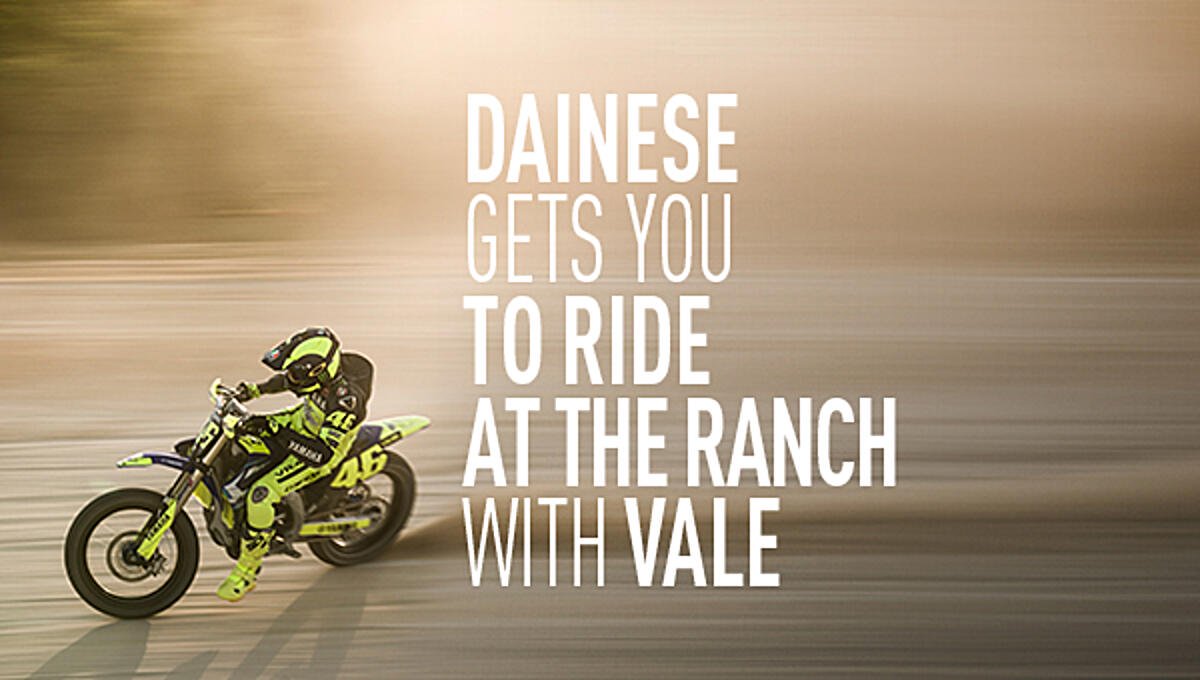 Editors comment:
Odd to be holding this during a pandemic, but all the same I'm not gonna lie, as a perhaps once in a lifetime opportunity, I for one am tempted. I could work remotely from Tavullia if needing to quarantine