My engine is suddenly refusing to start up. The speedo is showing the C12 fault code, which is the crankshaft position sensor - specifically "The signal does not reach ECM for 3 sec. or more, after
receiving the starter signal." according to the service manual. Also, in the manual they suggest to do some basic checks like continuity and resistance on the CKP sensor. I'm not electrically able, so would love some guidance. I'm trying to read the diagram in the service manual, but something doesn't seem to add up. See below: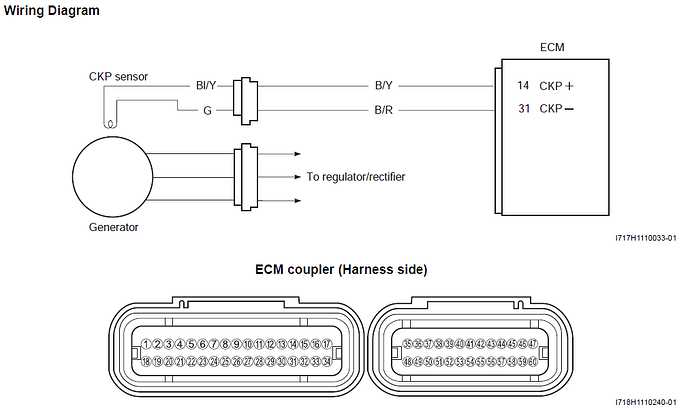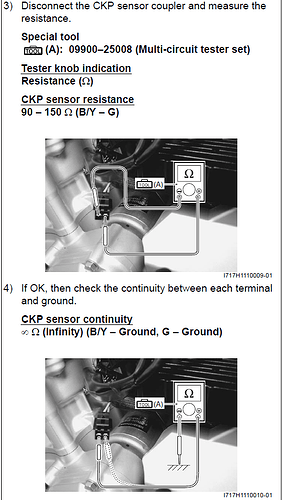 What I gather from the diagram is that the terminals of the plug leading to the CKP sensor are BI + G. So, that's where I would think I'd need to put the multimeter leads. Yet in the instructions just below the diagram it says to check the resistance/continuity between B + G terminals. But B terminal is supposed to be the one that goes to the ECM. Am I misunderstanding something or are the instructions wrong?
Follow up question, for continuity they ask to use something as ground. What would I use on the bike for that? Is the frame of the bike good enough?