Ah man! You could have invited me…
Nice! Club Triumph! I bet that sounded good
@B and I went green-laning today around Boxhill. It had rained in the morning so parts of the trails were a bit damp. No problem for the DRZ, but it did pose a few issues for B on this Grom now and then. Might have some video to come soon
I can't laugh too much though, I did fall off going up a bloody hill. Got stuck in a rut.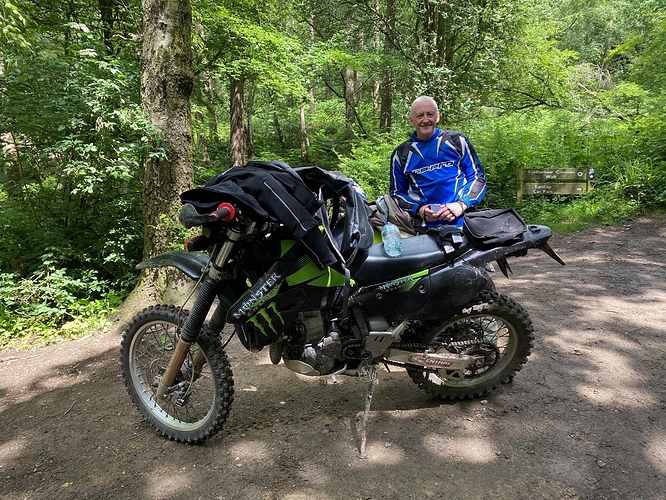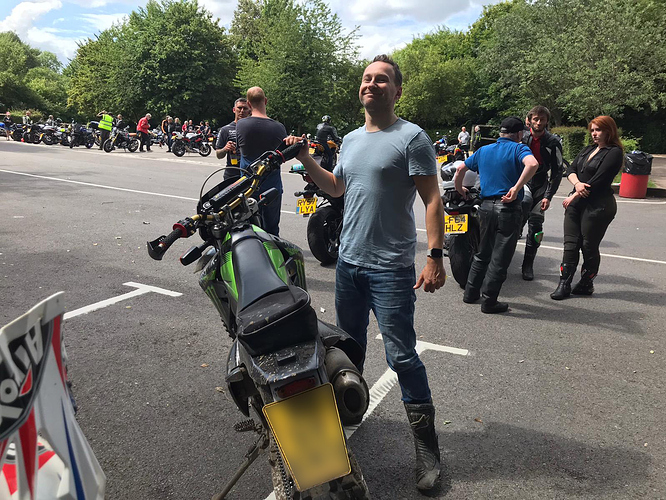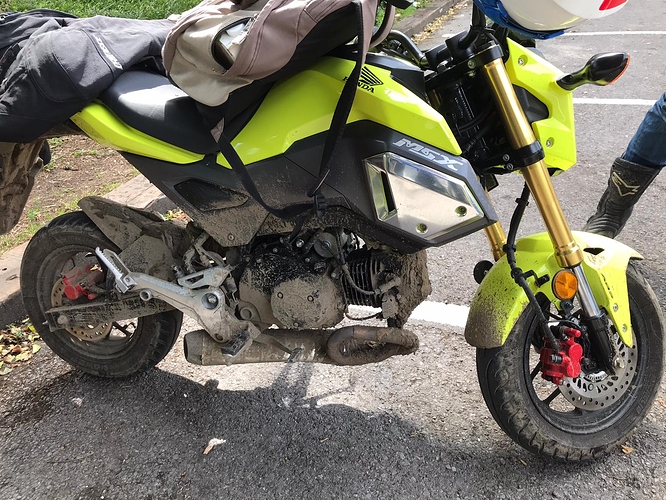 Yup, I'm completely distracted by the redhead. Daaaaaamn!
Oh and also saw some other nice or curious rides at Boxhill:
I think I need to buy some tarpaulin to wash the bike on. There wasn't even much dirt on the bike today but it still took a while to clean up after it
You're not on brand I'm afraid…

Also wasn't my rideout to invite, but I'll let you know next time, now I know how they all ride.
That is seriously tempting me back to SM land… Used to love heading there… Sigh, one day again