Need to pick a brain about fitting an integrated appliance into an existing kitchen
I'm a builder, fit plenty of kitchens. What do you need to know?
So have moved into a new house but need to fit an integrated dishwasher into the kitchen in the cupboard to the R under the sink. Have located the company that supplied the previous kitchen as it's a fairly new build so still a range they stock the door for it to be an integrated appliance.
Spoke to a local kitchen fitter but stated too much hassle for them to deal with
I'm assuming it needs the shelves removing and base cutting out and end being blanked off, I'd there something more I'm missing?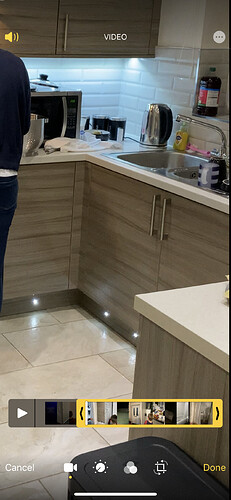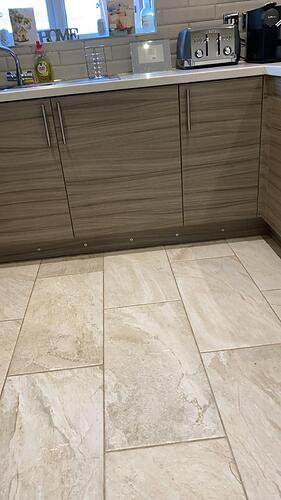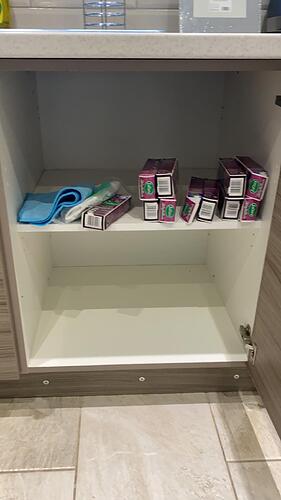 very simple task, those units will all be freestanding, sitting on crappy plastic feet.
The plinth can be taken out and it will just be a simple case of removing that cabinet and replacing with the one the company can provide for an integrated dishwasher.
If you really want an integrated dishwasher nobody can stop you but seriously my advice would be get a free standing one. hinges etc on integrated ones always break, the faces come off the false panels, screws strip. Free standing dishwashers cheap as chips to replace at end of life and look fine
more money for fun things that matter
Sometimes, stretchers need running between existing cabinets to take the strain of the counter top especially over a sink area but again this is still easy
I'm not a kitchen fitter but I know how this fits together because one of the houses I had, had problems with the dishwasher. So a fitted dishwasher gets it's rigidity from the cabinet it's screwed into. When I removed the dishwasher it would deform really easily with a little pressure like it was made of tinfoil. The way my one was fitted was it just slotted into the cabinet, was screwed into it and the board at the bottom snapped into place to make it look neat. There were lots of adjustments on the feet to get it to sit level.
As slow ride said a free standing is probably better as they are more robust. I think that's what my parents have with a wooden panel on the facia. You can't tell if it's integrated or not from the outside.
The whole cabinet needs to be removed. You need to be sure that there is enough depth for the new appliance to push back in as it can be marginal, no space for existing pipes and cables behind. If there are any they will have to be rerouted. Note that the cabinet will likely have been fixed to the wall before the worktop installed and these screws are possibly in accessible until some of the unit is carefully broken out. Looks like a 600 wide unit…you'll need all of that width.
No problem with integrated appliances if the doors are fitted properly, can be a fiddle. The handle screws need to be counter sunk.
Make sure you have space for the plumbing and waste pipes, large holes will need to be drilled.
Refitting the plinth after will require it to be notched out as the swinging door will now strike it otherwise.
I would say it's a straight forward job if you know what you're doing, measure carefully and have the tools or are prepared to take your time.
Hope that helps.
I'm not a kitchen fitter I'm a kitchen fitters son.
Thanks for the replies, the Mrs is settled on integrated so integrated it is…
All your existing door handles are aligned vertically - which won't work on the new dishwasher door panel.
Your choice will be to buy a similar handle and mount it horizontally, which will look okay especially as it will be 'framed' by the LH handle on the unit below the toaster.
Or, go for a handle-less solution such as the Miele Knock2Open (it's a bit like a touch-latch action but you just knock on the door) - which I can confirm is a brilliant machine.