About 7 years ago a mate of mine emigrated and gave me his vfr750 project rather than the faff of selling it.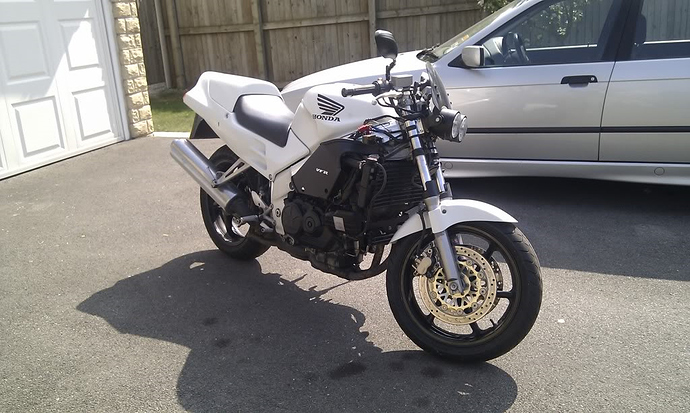 5 years ago, I did a track day on it. Plenty of fun, clutch slipped a lot.
Tried to start it today, cranked and almost started but flooded and pissed fuel out of the carbs. They're a bit grimy underneath so I reasoned I might as well take them out and clean them up.
Took the lid off the airbox and found this.
Poor bike.