All right, own up. Who was it?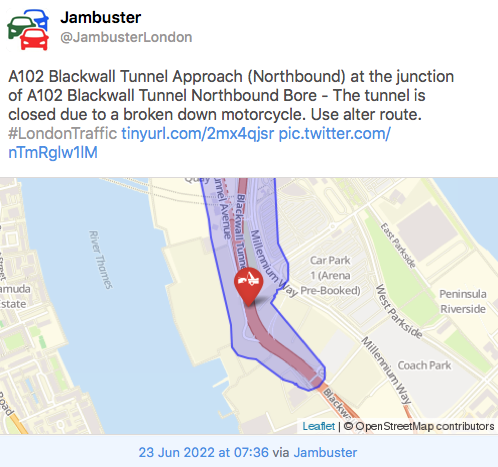 lol! not me, i'm working from home today
Cant get my head around how one broken down motorcycle, or motor car for that, could close both lanes of the Blackwall Tunnel.
Surely it would take less time to recover than it takes to close the tunnel, where'e @Rusty99
If its closed the height restricted lane then its easier and safer to close entire bore .
Depending on nature of breakdown ie oil spillage
Plus it aint fun being stood in there with moving traffic and the fumes etc are horrendous
Obviously a bunch of amateurs have taken over, wouldn't of happened in my day! Would need to shut it for a few mins as recovering a bike takes longer than putting a tow strap on a car.
@Rusty99 Exactly what I thought.
Are you still riding?
Sure am, although mostly dirt than tarmac.