already seen that this morning
my welding is getting a lot neater as it happens:
https://lh5.googleusercontent.com/-5xKWSTTzD5o/VLKyc0-AAWI/AAAAAAAAPW0/bQltjtkmcYM/w478-h849-no/20150111_171038.jpg
Well done, keep going. I'm genuinly impressed with anyone that can do this. Mostly cos what with the head gear and the fire, it looks so chuffin cool. And you can make stuff.
AW. lovely TIG.
Mian, is that MIG, gasless MIG or MMA?
if it's MMA, then well done, you are indeed getting there, if its MIG then you need to come and see teacher, and you need to prep your metal better. full of contaminants, variable penetration, and if you are welding galvanized steel, please tell me you are wearing a respirator?
if not then stay well away from the clouds of white smoke that pour off it, breathing that will make you very poorly indeed.
MIG with a crap gas supply. I hold my breath if that counts?
and yeah, I should have prepped the metal. while the weld was pretty, it didn't stick at all.
If you are in a very well ventilated area then you should be OK, but inhalation of zinc oxide will make you pretty ill, and whilst there are no proven instances of it causing nasty long term effects you are inhaling a toxic heavy metal, so it aint good.
To do it properly with little chance of sickness you need a fume extraction system and a sealed mask with a filtered fresh air feed.
best to avoid it.
I'd love to run my fingers along those ripples of weld…oooops, need a tissue…
Thats some pretty welding … Prep and patience gives you that .
I did some weld porn this week … I went bought me a new unit … Going to pick it up tomorrow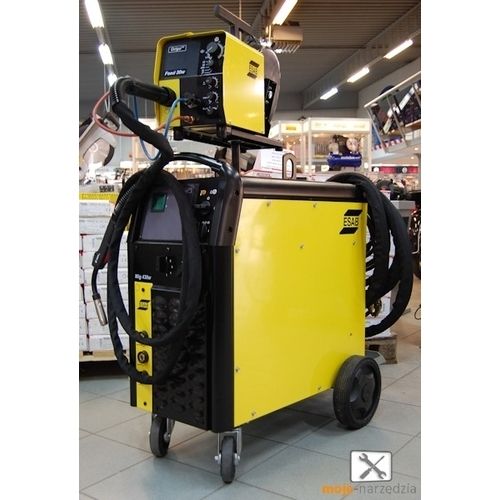 100% duty at 400 amps, liquid cooled torch , creep start , exactly what I need in a MIG … raw metal melting power
i need to practices lot more something about welding thats just satisfying. this isnt perfect but it filled a 2 pound size hole and makes the pipe on my vf airtight
First 2 runs with new machine , amps vs speed not quite perfect …couple of different ways … but not a bad result .
Little push and weave fillet with no prep .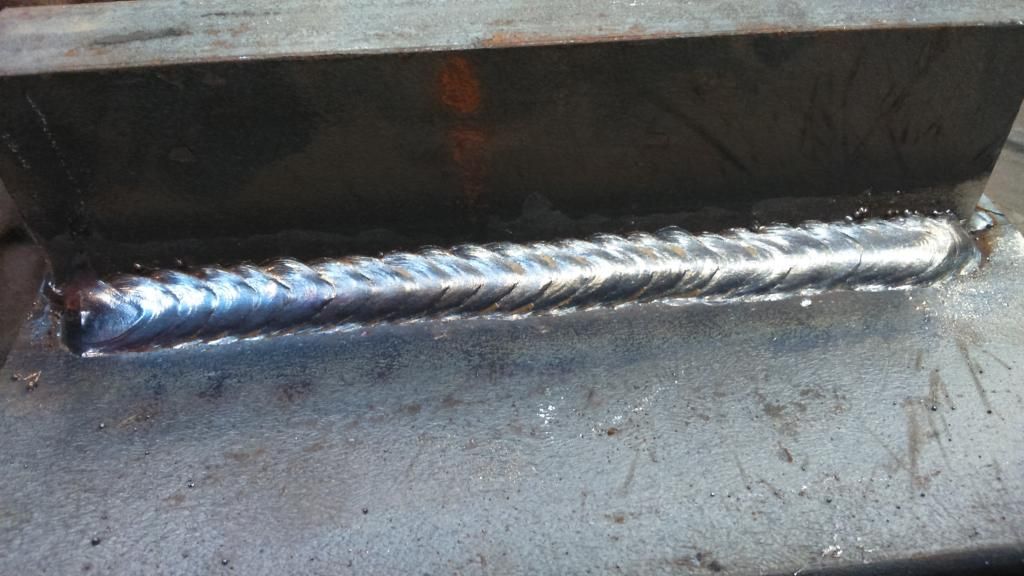 Just a straight and steady along a peice of steel .

Sexy & really professional!
…and on the other end of the scale…
i know its not welding but look at this dual caliper bracket might be selling in near future at DRBikes this is from a sample batch
all billet CNC
Birthday boy is me today … sooo … I treated myself to a new toy …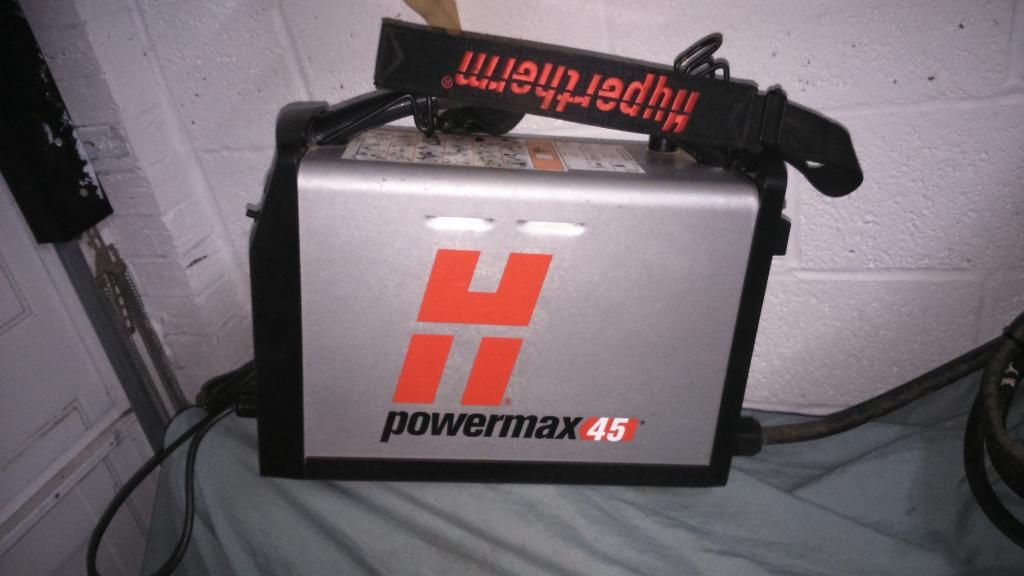 Plasma cutter baby … been slicing up 20mm hardox blades with it this week , what a time saver , new skin and blade fitted to a digger bucket in under 3 hours … normally that would take at the least 5 hours of grinding and cutting in .
But today it was new jaws into a set of NPK shears , big feckers , needs to go slicing up the beams that hold a gas storage facility . So first I needed to crack off the 38mm nuts … disaster one … bent my 3/4 drive bar … so went to straighten it up in my vice and …Disaster 2 …
I nearly cried , thats a Record no 24 , pride of my vice collection with sentimental value … Birthday completley ruined beyond saving .
That's sound work , takes a bit of patience to do that with a stick welder .
Indeed it does
In the depths of my garage- I have a Record vice- recently renovated…I think its a 25/6 off the top of my head…It came from York Railways & is in great condition- no cracks etc…if you can do what happened to yours…I will give you your £ back!..it is so heavy…and of course…British…I have just looked on ebay- but cant see one anywhere as big. If you are interested I will take photographs with scale ( its about twice the size of the one in my video)…, but I believe they were used to restrain wives and errant children, given its size!..
I have a No 25 that I will be fitting in it's place , I also have about 5 others various under my bench … I have a vice and that vice is vices . I would like to see yours though and can always find space for another "spare "