Superb!!!
OMG it's not April 1st is it?
Surely the Editor shouldn't let it go out like that?
Well spotted, that is quite subtle and the better for that.
My GP's name from a few years ago was Dr Sores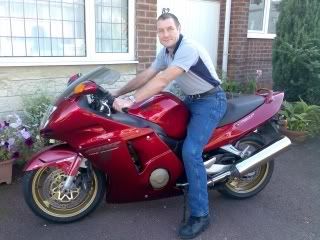 You should worry. A few years ago there was a Dr. Blood in Eltham.
Yeah, bad enough so far, but he was a direct decendent of Captain Blood of pirate "fame".
Right, who's had a dentist called Phil McCavity ?
Do I detect someone doesn't believe Dr Blood?
He made it into one of the Sunday supplements, with interview, when Greenwich Maritime Museum had a big pirate exhibition a "few" years back.
I didn't know Phill Mc Avarty was a dentist. I just thought he was gay.
Yes, bit of a ticklish one that - we hoped nobody would notice. :Whistling:
It is his real name and may I assure you that he is a jolly nice chap … and doesn't.
Still, you can imagine the scene in Rome:
RB: (stands to ask question at press conference) "Roger Boyes…"
Cardinal: "No! Yes, well … it was all a long time ago…"
Now people have spotted, perhaps a subtle change of name might be in order (?) though that's hard for journalists who's reputations are built on their name.
Still wondering what happened to the Richard Head I was at school with, in the 50's/60's,who was always called Dick.
There was one working at Texaco when I was there 20 years ago, dunno if he'd be the same one though.
There's someone in our German operation called Bernd Finger…
All they need now is a crime correspondent called Robin Banks. That will make it almost worth the new access fee. Or maybe not.
I went to school with an unfortunately named boy called Phil Hiscock.
There is just no way The Times On line is worth paying for.