I just discovered the Triumph Speed Twin (I know) and thought, that looks nice for cruising around Europe/UK on! Then watched some reviews and they all said it handles great, it's fab and has loads of torque. So I went to the Triumph website and spec'd my own: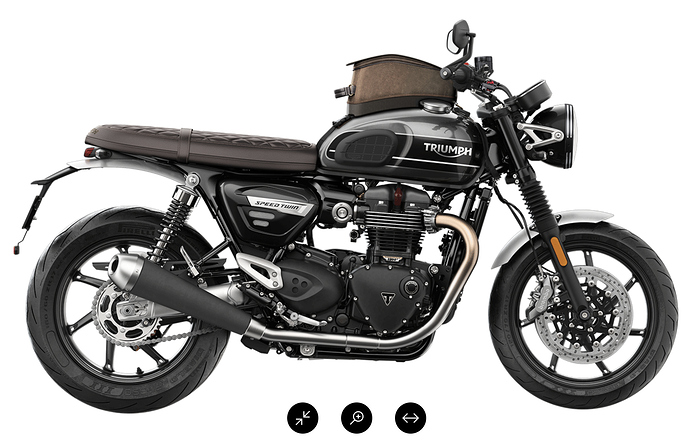 They don't make panniers of their own but others do, some in-keeping with the retro vibe with wax finishes and others more modern and can probably carry more (I like panniers, enables roadtrips, work trips, etc).
Spec:
WAXED COTTON TANK BAG - OLIVE - £167.00
HEATED GRIP KIT - £197.00
QUILTED SEAT - BROWN - £255.00
AUXILIARY POWER SOCKET - £27.50
CNC MACHINED FORK PROTECTORS - £43.00
KNEE PADS - £61.00
MACHINED LEVER KIT - RADIAL - £167.00
BLACK CLUTCH BADGE - £38.00
BLACK ACG BADGE - £27.50
BLACK INTAKE COVERS - £36.00
CNC MACHINED FRONT RESERVOIR - £76.00
PADDOCK STAND BOBBINS - BLACK - £16.00
MACHINED HEADLIGHT BEZEL - £97.00
Total price: £12,208.00
Not bad!
Does anyone have one?