Swift Heavy Duty Gold SX-Ring Chain, as seen on Wemoto.doo dah
Anybody any experience or feedback?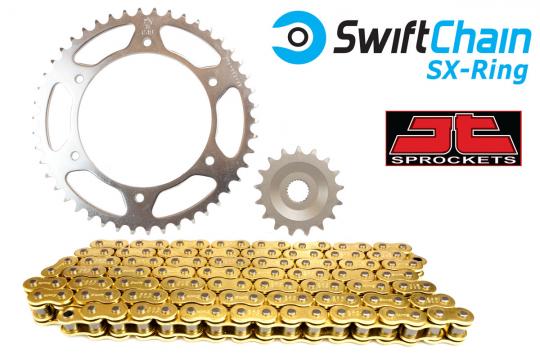 I purchased a heavy duty Chain and Sprocket directly from JT Sprockets… only got 500 miles on it before being hit by a cage…
Initial feedback and response was good, but that is about all I can comment.
I used them on the Triumph & got 21k miles out of it and my chain cleaning & oiling isn't as good as yours
Only swapped over to DID Black & Gold when I got caught out & needed a chain quick
I bought a cheap-ish set from M&P recently, the chain was the wrong length for the bike and they didn't know.
to be honest, it's put me off enough to only want to go with proper DID kit from now on.