I've noticed that the front sprocket on my DRZ400 seems to be too large. It has cut a groove into the swingarm. I'm obviously quite shocked to see this and want to fix it so there's no risk of more damage.
The front sprocket has 15 teeth, and the rear 48. The chain adjuster is on the tightest/minimal setting.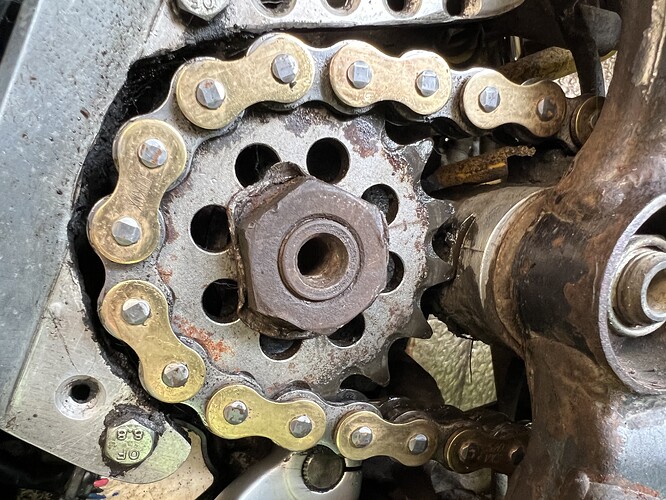 Any recommendations for replacement sprockets, i.e. brands/ratios? The stock ratio seems to be 14/44th, so with a larger rear sprocket, I guess someone has tuned it for more acceleration.
The bike revs out quickly yet is not prone to wheelies, unlike how I remember my last DRZ to be like (which was many years ago). Feels quite weak compared to that too.