I like this a lot. https://www.thedrive.com/motorcycles/24757/royal-enfield-concept-kx-brings-a-shot-of-v-twin-muscle-to-the-brand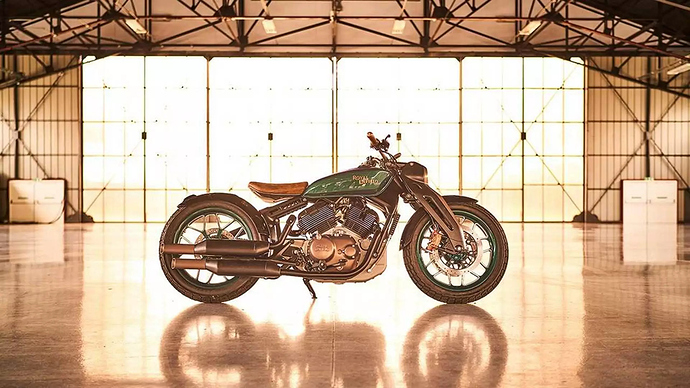 Kinda cool. Needs a better exhaust though.
Not too far away from its 1930's ancestry if you squint at it, although the Harley boys may claim different. Its DNA will show complete evolution with the likes of LED's, EFI, ABS etc. Not as yet kitted out with such refinements as indicators but, as Jay points out, it does have those massive emission regulation busting tailpipes where once slim line fish tails lived.