No more racing there after 2018
That's what you get for having a tarty coloured chain!
Tis a shame to see it go to waste, the administrators were looking for a buyer back in March. The amount of grandstand room and central location I would've thought it would be a great venue for fans. WSBK was there for only a couple of years and BSB never made it a venue which I thought was a shame.
currently at Rockingham now camping for a 2 dayer,will be a real shame if they do flatten this place the facilities pits,paddock garages are top notch The grandstands are amazing can see the whole track,dunno what went wrong with the place bad management bad marketing,last 2 years showed losses of just over a million and following year 400,000.@jay I just survived a little excursion into the gravel trap at 70 mph luckily managed to keep it upright​:see_no_evil: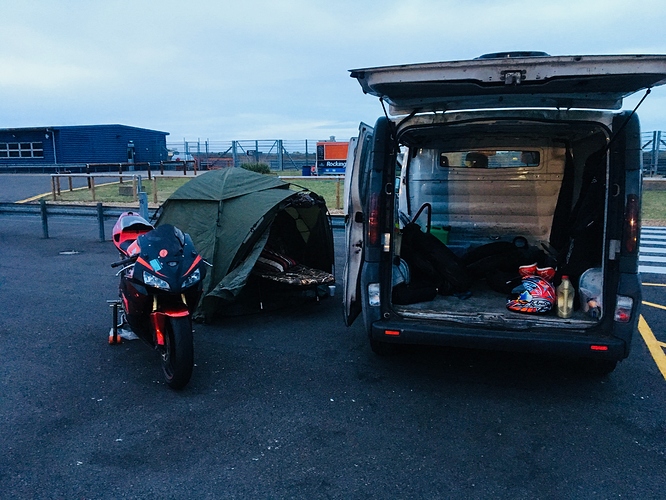 It would be a crying shame mate. The country needs to make a bigger investment in motorsport. We only need to look at the Spanish for inspiration and benefits.
Keep it sticky side up @commuter-boy! Enjoy it!
Not done a camping day before. Interesting. Showers aren't normally too bad at circuits IME.
Keep the photos coming
Heh, 17 years old that race. Funny to see a young Shakey Byrne in it and still going when all the others have retired.
Rutter is still racing in superstock and doing pretty well!
Damn that is sad to see. I can't see that company ever giving up that space to be used as a race circuit again. Far too valuable to them as is and they'll probably tarmac more of it to gain additional space if their growth continues as he suggested.
This video has been removed by the uploader