Hi all
Its been awhile since i was on here especially after my crash in 2015 thanks to a van turning infront of me.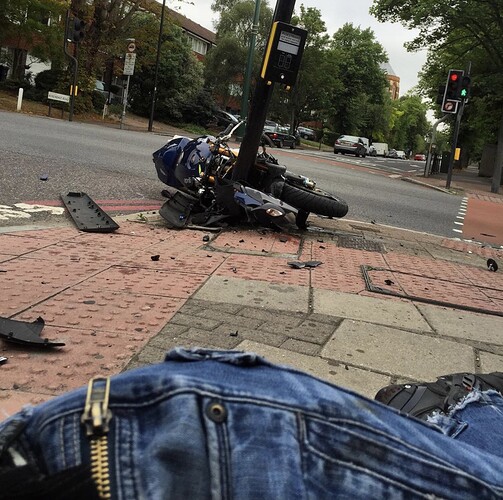 Injury list was: collapsed lung, bruised bladder, torn adductors right leg, lower back damage to muscles and discs, 7 broken ribs, grade 2 tear to my spleen, crush shlong and nuts and a broken pelvis right down the middle of it.
After lots of pain management including injections into my spine, physio and 42 sessions with a chiropractor i felt good enough to get back onto a bike as i felt cheated. I whittled the list down to a couple of 1000cc inline 4 bikes and then settled on the k8 gsxr as the k9 onwards to me was ugly.
Found a 1 owner model exactly as i wanted in the colour and with the twin arrows with only 7k miles on it.
Ive ridden it through all weathers and definitely enjoy being back on two wheels again.