i'll give ya 20 notes for it!!
20 notes! Haha… more like 20p
Are you going to upgrade to a Suzuki
It was a serious post
but ive changed my mind…
i might sell my raliegh chopper if you want to upgrade Grim???
Attachments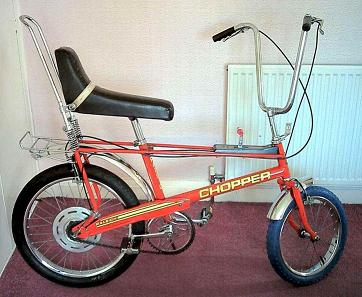 bollox, you wouldnt sell ya bike!
no hes not selling it, flats would not be the same without his yella peril !
what a tart!
Actually I might quite like a go on your 'chopper'
maybe ill bring it borough one day… i got to put it back together
I am sure Simon can organise a free test ride for you
i dont think debz could handle the power of the chopper!!
I used to ride a 'chopper' regularly - a bit of an expert on them now
if its anythink to do with grim,it was a chipper
I could wheely it though
Ace of spades in spokes from the chainstay with the clothes peg too
Don't tell Flats, mine was yella
Attachments
looks a bit too heavy for you tug!!! i'd give it a miss!!
DEBS UR NOT BEING NAUGHTY ARE U!!!???