I am going to see Pink at the O2 on Saturday and wondered if anyone from here was going?
Afraid not … off/ on the subject a bit,she rides a bonneville apparently
Have a good evening,pictures would be nice .
Attachments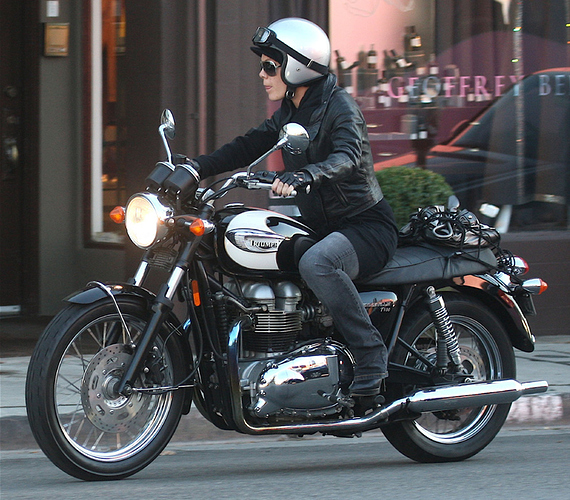 There is lots of things I would like to do with Pink, but sadly listening to her music isn't one of them
C*ck! Didnt know she was even touring…:crazy:
Didn't know she rode bikes, I am standing up front by stage so hopefully will get some good pics.
Perhaps some… up skirt ones? lol just kidding :unsure:
Dirty! Bad El Diablo. On your rug!
My wifes going. lucky lucky lucky her! !
My wifes going. lucky lucky lucky her! !
I will see what I can do…
Yeah, yeah fiddy - like you wouldn't. Did you hear Pearl Jam will be playing the O2? whoo ha:D
Im going tomorrow night! Taking the car as we are taking our daughter and niece to see her! Probably eating at the o2 as well, so getting there very early!
What time are you getting there?
I estimate somewhere between 2 and 3pm latest.
:hehe:
Pearl Jam, eh? I'd love to see them… one of the only ones left on my list now that I'll never see G'n'R or Metallica as they were meant to be seen.
/hijack (Sorry!)
We're getting a box, if there is a spare seat do you want it? Be about £45.
What a great performance, I was soooo lucky was right at the front, about 3ft from stage so was so close to Pink and so got some great pics.
Sorry we did not get tp meet Joolz, I hope you got a decent view from where you were sitting.
Wasnt she amazing! I did wave Sue, did you see me lol?! Was it you who threw their bra onto the stage, or was that your pig she got as a gift lol!
We had a great view, but will book the disabled seats next time, daughter is visually impaired so up the top was a bit precarious for her! I dont like booking the disabled seats because shes able bodied, just cant see very well, but O2 told me yesterday that thats what I need to do next time.
In fact we might just book to see Pink in Dec again if theres tickets left!
I was looking for you - no not my bra, she was standing behind me, and the guy with the pig behind to my left. I did get a smile from her though. The seats you had were a bit to high up for my liking. I will put a couple of pics on here tomorrow - need to email them to work.
I would like to go again in Dec, but will only go if I can get standing again - see if I can get to front again - now I have been that close wouldn't want anything else.