Just found this on Petsmart's website http://www.petsmart.com/halloween/index.shtml
Attachments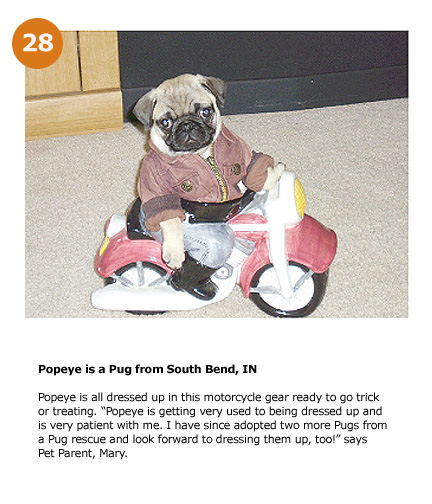 Thats funny cos my girlfriend is your mother and yeah shes well f*ckin hairy !
HaHaHaHa
Holy schmoly, Foxy! YOur pets would eat Tico for breakfast!
Whats Princess Foxy
Looks like my mates Royal Python is that what she is ?
LOL Tim LMFAO
But easy mate, 'cause it is a 'general' forum so anything goes. I just wonder what's next…
hahahahahahahahahahahahhaaaa
He looks kind of worried in the main picture! Very nice doggie. What breed are we talking about here?
There are some cool pets here!
Here's our Siberian Husky. She's about 8 weeks old in the first picture, and the second was taken in June (when she was about 7 months old). She bigger and a lot fluffier now!
Attachments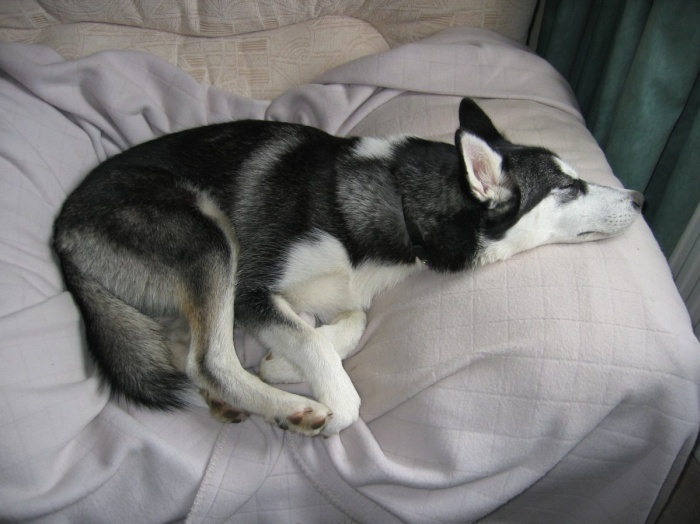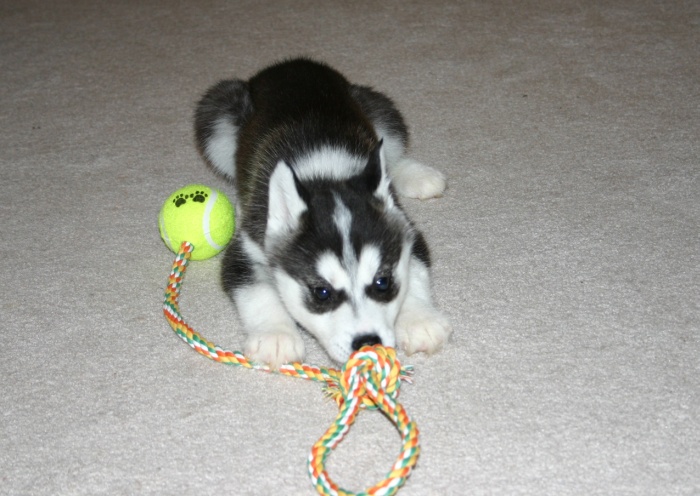 Princess is a Murry Darling Carpet Python from southern Australia… Poor little Precious did nearly meet Princess one night… God only knows what saved him… About 3 months ago the snake got out and I woke up with her in the bed… I was certain that she had eaten him and I was trying not to get too upset as thats what snakes do… hunt… When I got into the front room it was complete carnage… It looked a mess… I started to clean up. I was on my hands and knees, sweeping the mess uo from by the sofa and I could hear a noise inside… I called his name and he came out… He had found a small hole and saves his ass!!! I couldn't believe it… Lucky little bugger!!!
Wow Silver, thats a nice dog you got there…
You got some cool pets there foxy… and smart ones too!
Silver, GREAT pet, she looks so cute!
The ever inquisitive Hobbes and the permanently "I'm having a nap now BUGGAR OFF!!" Guinness…
Attachments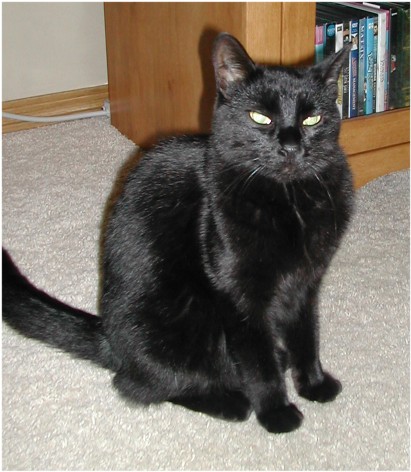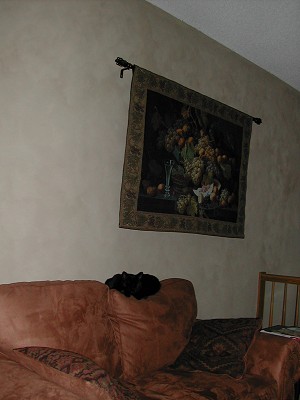 Awww, how cute is Silver's huskey!
Here's my baby… She's cross Staff and short-haired pointer!

And my sister's little puppy staff Mia (One on the leather sofa)
-Hennessy
Attachments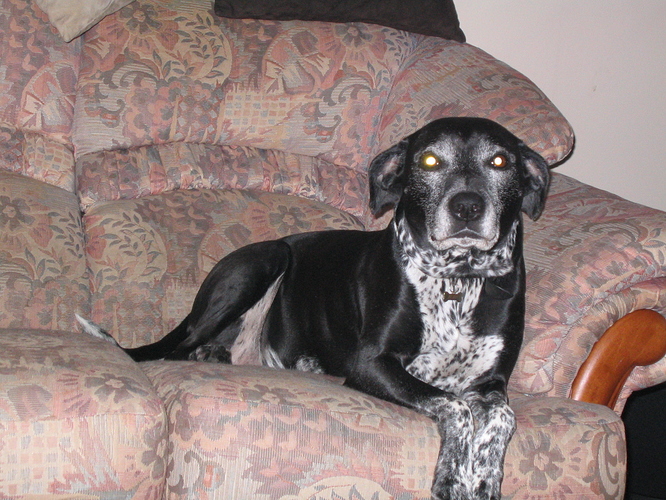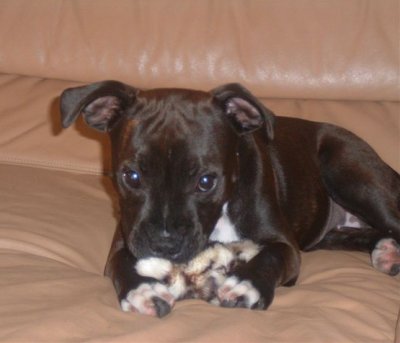 Have 5 cats at the moment after years of rabbits, gerbils, Guinea pigs, and one very special Yorkshire Terrier (wont have another dog) Will post some pics when i can find them.
H
OK then here's the latest edition to the Lee & Dawn House.
Schubert ! 8 week Old, Pepper & Salt Giant Schnauzer ( gonna be HUGE ) !
I love the Papillon breed along with Shelties.
Have you not considered getting another one Paivi?
x