Parking @ Leicester Square . . . . .
Was called last night at late notice to go and sort out some security issues at a Gig in London. The Hippodrome on Leicester Square.
Off I go, and have a nightmare trying to find a parking space.
Get to the venue, and end up having a row with a traffic warden because my bike is not allowed to share a bay with another vehicle. Neither vehicle was outside any lines!
I am now starting to get annoyed because i am going to be late!
But . . . .
Boss walks over mid argument, i close my eyes and start praying for both me and the traffic warden!
2 mins later, i have a brain wave (quite rare!) - Got bosses keys for the lorry (contemplated runing them both down), and found the following solution . . . . .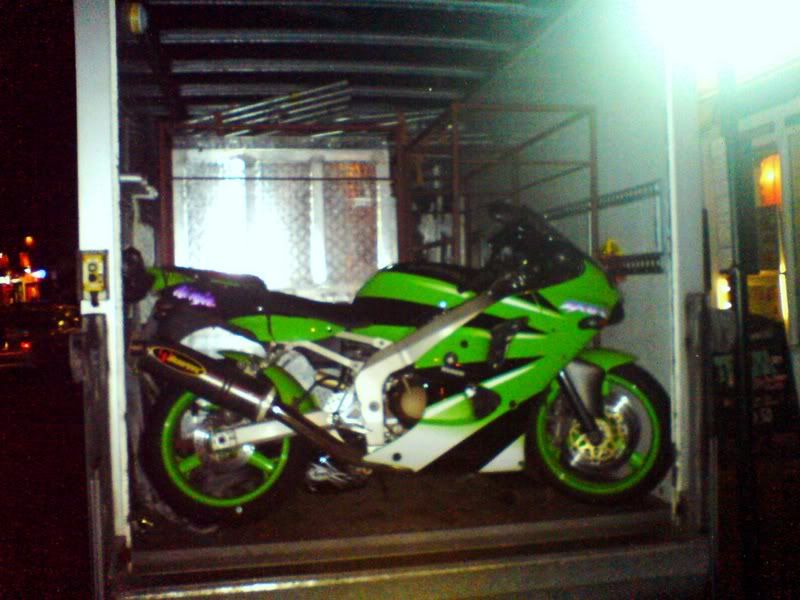 Everyone happy - Bike secure, in work on time, no parking ticket!!