Nice one, but keepin it clean must be a nightmare. The water rings from drying droplets must drive you barmy. I'm forever at my tinted screen, never mind the whole bike.
Tell me tho - the Strokes unit??
Very nice njs71! I've always been a fan of the black ones. I like your creative additions as well, hehe
So what have you got planned for you and the bike?
Hi jay,
I've already got a evo composites carbon hugger, evo comosites carbon exhaust hanger(on order) i have some watsen indicators and some pig mirrors waiting for me in the states(father in laws) which i pick up next month , i found out about the indicators through your site jayadair.com and think they look the biz,I plan to get some gilles rearsets(as i want most of the bike black) i want to get my suspension set up corectly and eventully have a power commander fitted and dyno run so everything runs sweet, last but not least (at the mo anyway) i plan to get some projector lights from cresent suzuki. The list could be endless
I will post pics as i customize the bike.
And i thought modding a cruiser was expensive, i think it must be an illness i have !!!
My cruiser with my friend on it…Guarded by black beauty…LOL
Attachments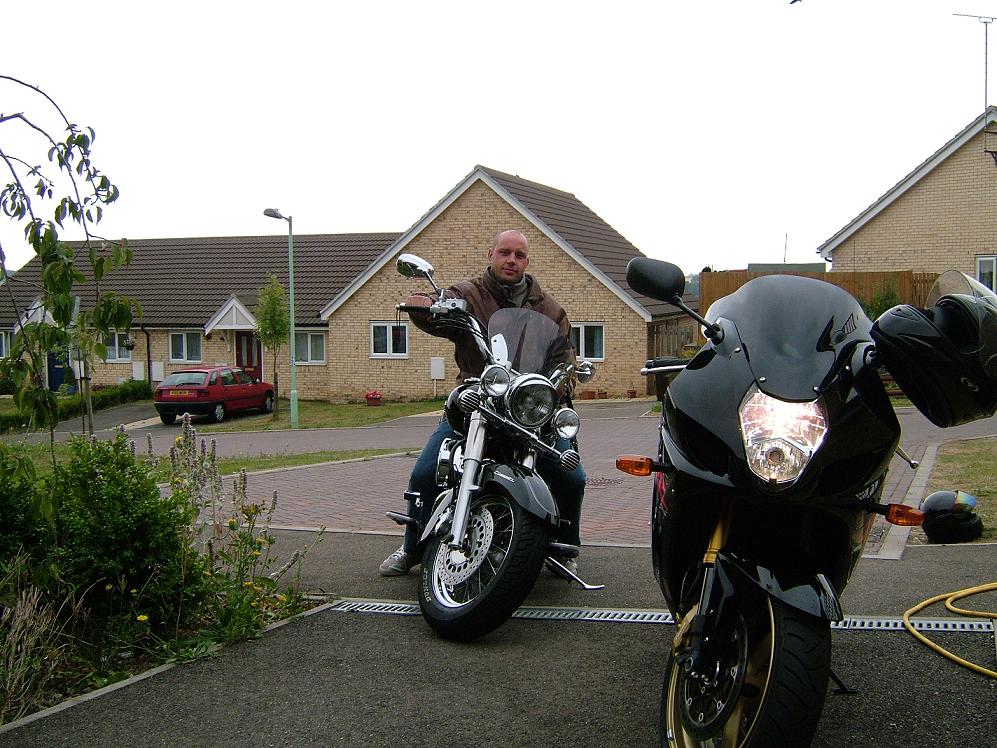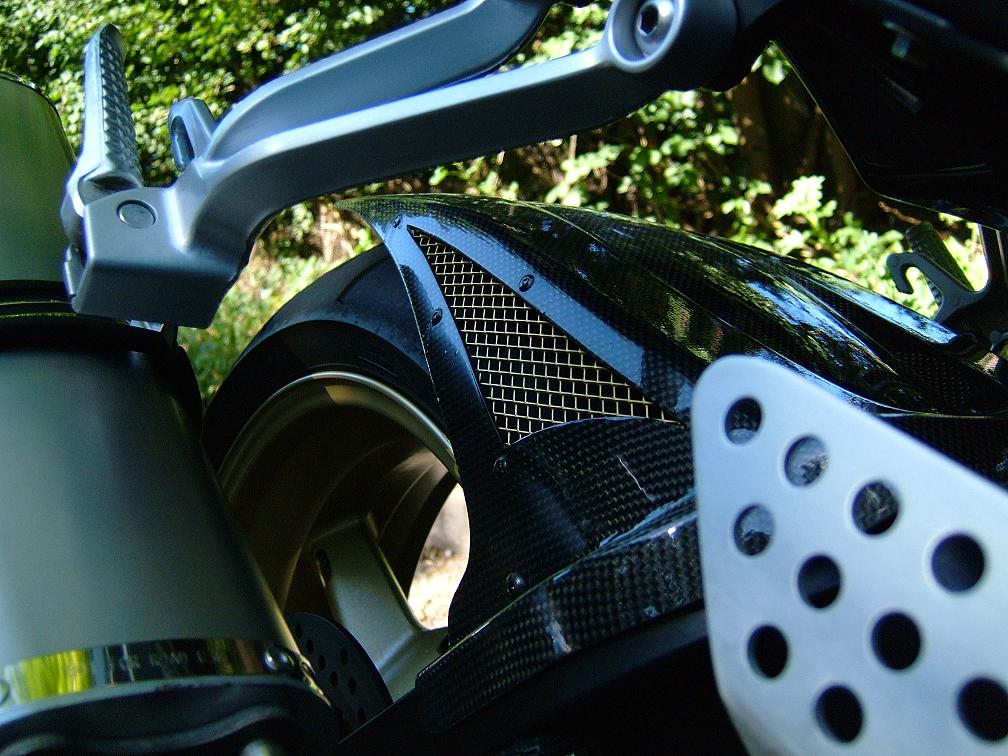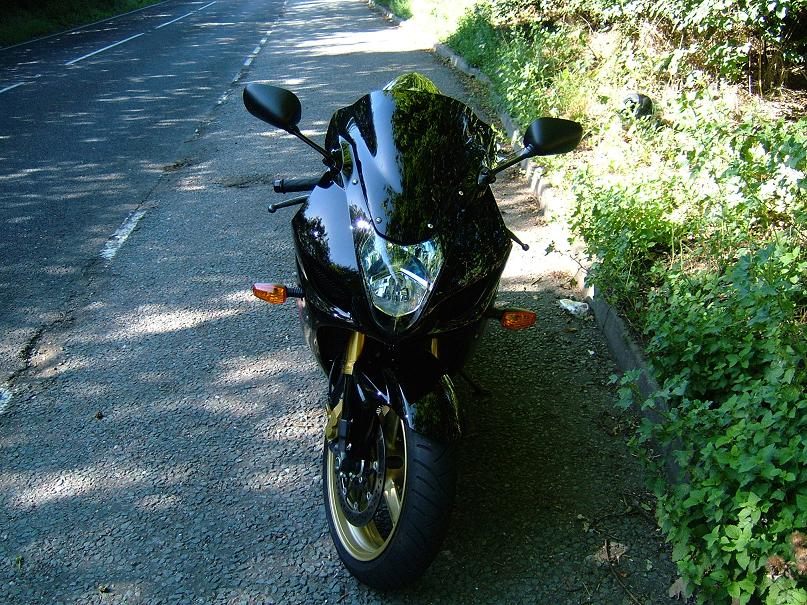 Andrew&7
I like your site m8, some very nice bikes on there.
Keeping it clean… i have a water softener so i don't get any water marks, thank god, but before i had the softner it took a lot of polishing, including my cruiser, now that is a nightmare to clean, takes hours, i'm glad my m8 is buying from me cause it has sat in the garage for about 7 months. poor thing!!!
I do like those ZK4's, I'll have to stick to my mini-600 version for now
Seems to be an outbreak of 'Anarchy' sweat bands on the brake reservoir though! I have one, and I noticed one on Jays bike whilst trawling through the pictures - anyone else???
we want our bikes to be individual, then go and copy each other (anarchy sweats)i alternate mine i also have a scull n crossbones and a union jack, i will save the later for any trips abroad…lol
My wife thinks i'm mad…Mmmmmm mayb she's right.
how do you get the smillies on your posts?
I'm going to stick my neck out and say you all copied me on the sweat-band front, pfft… copycats
njs71, I have a good idea of how expensive cruisers are to mod! Interesting that you have one. Would you mind posting up some pictures and info on it, in the cruisers forum? I'm interested in getting more of you guys onboard, as I know how fanatical you guys are when it comes to customising, as the sportsbike crowd are. It's my intention to have the site appeal to all types of bikers, and broaden peoples horizons.
Yea, no probs jay Ill get some pics together along with some good links that i have to web sites for purchasing goodies.
try this site jay www.cruisercustomizing.com loads of pics, loads of goodies give you a good idea of what the guys do to there bikes.
I'm guilty, i copied from the pics on jayadair.com,
just a cool way to cover some plastic…
get what you want embroidered on sweats at this site:
www.wristbandcentral.com
you can even send in your own designs to have put on a sweat
just a thought…Maybe good for promotion…?
We're looking into developing some merchandise, and yes, sweatbands are in there as well! Thanks for the link. I'm only teasing, I don't care either way about the Anarchy stuff
Nice link, I can get a new one now. Don't want to be like that Jay bloke