My god! I'm in lust and love!  What a gorgeous piece of machinery!

http://www.mvagusta.com/en-us/motorcycles/rvs-1/
Attachments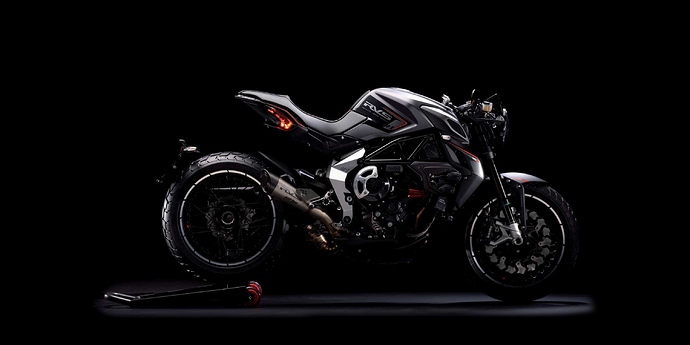 Not a fan of the number plate positioning otherwise it's very nice
Yea I don't like the way they look from behind, hovering on the back wheel
Awful picture.  I can hardly see the bike.
DB you should see that in real life.  the details are just to die for.
You have seen one?  At the expo, which I missed this year? I was looking for a dealership 

A guy from work reckons he is friends with the Agusta family…I have requested an intro LOL

MV Agusta have been teetering on the edge of fucked for a while. They're not allowed, by law, to do any R&D on new bikes until their bank debts are paid off. hence why all they make these days are limited edition facelifts of current models. They can't buy Mercedes out of their investment either. Is such a shame. 
Ahh man that is a real shame man!
I WANT ONE - but they are £29k so I won't be getting one any time soon. 
£29k?!?!?!  Well let me just go ahead and click to add it to the "Never gonna happen" shopping basket!