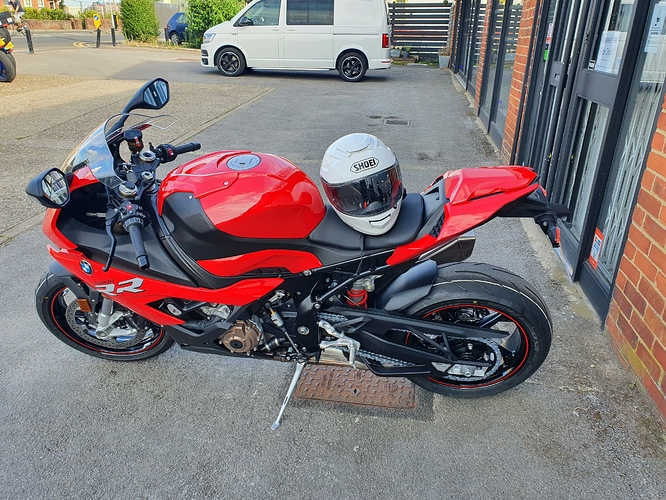 Finally made up my mind and picked this bad boy up today. Really excited to get it broken in and enjoy the remaining weeks of Summer.
The misses is already complaining i don't look at her the way I stare at it so divorce proceedings might be on the way soon.
Screen and tail tidy replaced, but the darn thing uses torx for every facking bolt so couldn't add the crash bobbins. With my bad luck I need to be getting that sorted ASAP.
Already got blighted by one of the sales guys, as am pulling off, he shouts take it easy on those new tyres…next gentle left hander as I go over the white line…sliippp
so gonna be taking it extra easy until those tyres gives me confidence.