That can be reached by bike. Good for taking pictures
Alexandra Palace
Primrose hill
Any other ideas?
Greenwich Observatory, although you have to walk the last bit and the park shuts after 7 or something like that.
Greenwich observatory? You could go up in the cable car while you're nearby as well.
Yeah yeah, sounds like dogging to me.
hahahahha… could be too!! I didnt' mention what kind of pictures I was gonna take did I! check www.londonpervs.co.uk happy to read your comments
Crystal palace parade, bus station.
Nice views of sarf london, grape and grain pub do nice ales and pork pies!
Parliament Hill in Hampstead Heath …you will ahve to aprk and walk the last bit…great views of whole of London
Northala Fields by The Target Roundabout on the A40.
If you don't die of a heart attack getting to the top!
Top of Hampstead Heath (don't make eye contact with anyone… or do, you might make a friend).
The Mall in Chiswick- not a massive vista but lovely views of the Eyot and the Thames.
Top of Richmond Park- better after you've run around it once… or twice.
Ponds on Hampstead Heath?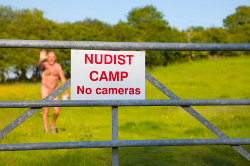 Down by City Hall. Security were not happy though!
Attachments
l
So that's what they are called, my son calls them the chave lumps! Good view
They were formed from what was dug out when building Wembley stadium.
Upper telegraph hill park in SE14. Can see the entire skyline from west to east. It was used as a look out point years ago and the views been protected since. Open all night too, I live on tele hill and often go up there for a walk.
If you're coming down New Cross road, heading towards Peckham/old kent road. Carry on straight onto queens road (towards Peckham) and then take the second turning after the traffic lights onto Erlanger road. Right at the top is the park.
Plumstead Common, and the top of Shooters Hill Road, car park by the cafe with good views.
Hillingdon show fields A40 Swakeleys roundabout. If you stand on top of the old ski slope you can see for miles accross West London on a clear day.