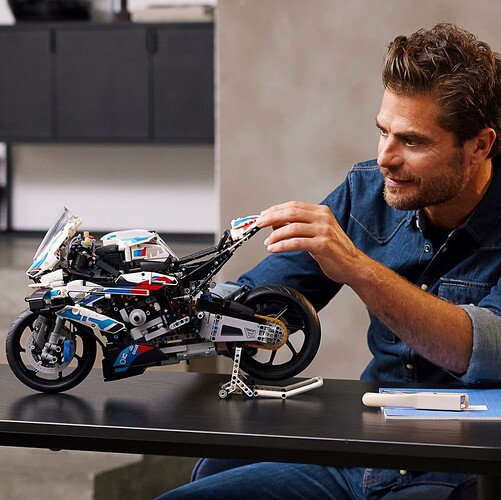 Looks way better that the Panigale version.
cc/ @kcoops
Wonder howmany will now build a paddock stand from lego though …
Pay attention @Curtis the price and link is all in kylejm's post.
Apologises @Curtis, I've only just noticed the punctuation!
Looks good but for £175
…
Shouldn't it be pay attention @National_Treasure? He used an exclamation mark, not a question mark.
Post now edited, I'll go sit on the naughty step for 10
Bloody hell, that's even dearer than the Lego Land Rover Defender that I'm lusting after
This one?
Looks like it's the same price.
That's the one, it's under £150 on Amazon
I guess they're justifying more than 3x the price of the Panigale with 3x the pieces involved!