lol, just saw this…
-Hennessy
Attachments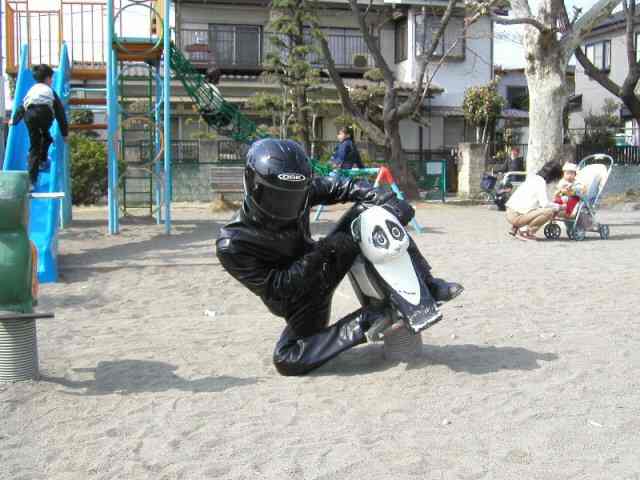 thats not a bad idea of a place to practise!
One day, eh H?
looks more like PVC then leather… what the hell you been looking up?
Look at the Mr I can get me end can down show off!
LOL
And likely soon to be "Mr got end can down and lifted the back wheel and span into the kerb/lamppost/barrier/hedge" no doubt.