Kalashnikov, the Russian conglomerate best known for the AK-47 assault rifle, is getting into the electric motorcycle game.
...
Kalashnikov Group presented its new bikes at the big Army 2017 International Military-Technical Forum in Russia last month, saying the 50 of the police versions will be used by the Moscow police at next year's World Cup.
...
All we know for now is that the police version of the bikes are supposed to have range of about 150 kilometers, or nearly 100 miles. We don't know the differences between the military versions, other than the camouflage paint scheme and gun rack on the handlebars.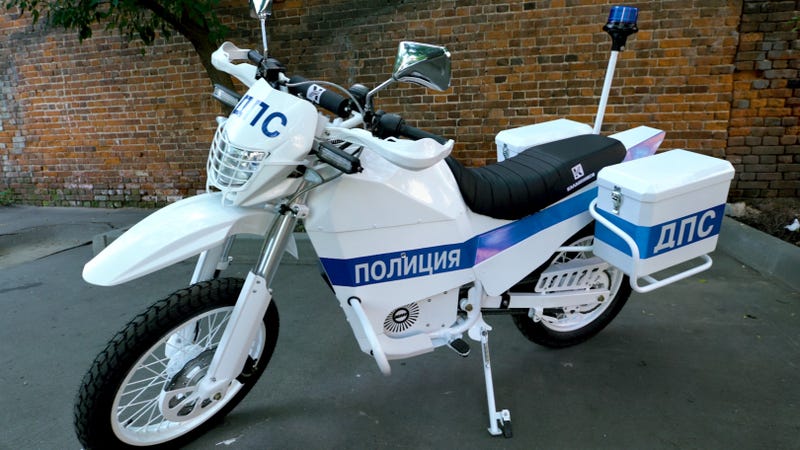 Video:
Source:
https://lanesplitter.jalopnik.com/the-maker-of-the-ak-47-is-now-making-electric-motorcycl-1819604903