30 today, wheres it all going!!!
Me and my sisters 27 years ago!!!
Attachments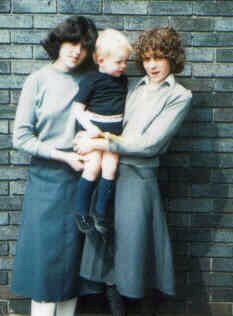 Happy Birhtday mate! Have a good one.
Happy Birthday m8, dont worry some of us have already passed 30
All the best mate! Where's the pint for me then?
OT Have you noticed that so many LBers have birthday in January?
Like no other month!
Yayyy … Happy Birthday young chap!!
happy b-day mate,
witch one is you in the pic??? left or right???
Happy b day mate! All the best.
hAPPY bIRTHDAY!
Have a good one m8.
HAppy birthday mate
lol who's next
Get no sympathy from me. Bloody kids. What I'd give to be 30 again. Still, me and my mate Steve once worked out that if we had all the money we'd ever spent on beer, we'd only spend it all on beer. Have a good one!
Happy Birthday mate, 30 isn't old, you want to get to my age! Hope you have and are having a good day.
Happy 30th,i know the feeling!
happy birthday, dont get too p****d.
30 is nothing, wait until your 25!
Ha! Ha! Alright for some! LOL
30!, whadya mean 30?? I was bloody 44 on Christmas day!
Gooner, you're as old as you wanna be mate… I need to grow up ;o)
Happy B'day to ya…
.
Happy Birthday!
To avoid the depression of my 30th this year, i am staying abroad where i can lie to people and tell them i am actually turnning 25.
Life begins at 30!
Happy Burpday