and bought one of these little things.
Now… what cool stuff do I need to download for it.
Attachments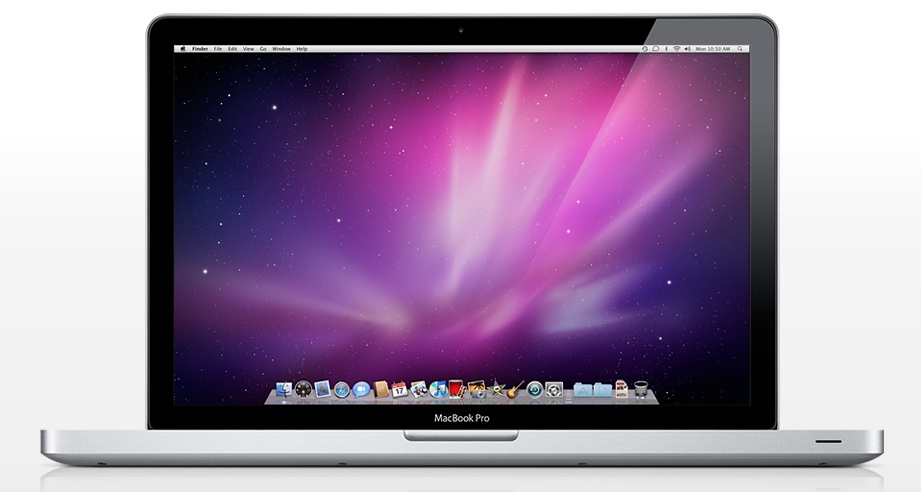 Welcome to the age of enlightenment !
Personally I'd now struggle to live without Desktop Manager - http://mac.softpedia.com/get/Utilities/Desktop-Manager.shtml
It's brilliant & even better, it's free!
You've got it wrong, Macs are the light not dark side
The dark side? Everything's bloody white in them…
Mac is indeed the darkside. You needd to download windows and boot camp for it XD
Hehe kidding.
Ubuntu.
Glad there's some people tp keep the economy going
What's that all about then ?
I've been busy downloading widgets.
I use the following:MS Office 2008 for Mac (but don't use Entourage)
BluephoneElite2
VLC
Adobe CS4
Handbrake
AppZapper
Microsoft Remote Desktop Client
Macs are quite poor at supporting gadgets e.g. satnav, speed camera locators, etc. in my experience because the makers of these devices only provide a Windows application to use with them. I don't bother with Parallels etc because I've got a windows machine too.
I'd not bother with MS Office either, TBH. The mac offering's hardly bad, and neither's OpenOffice.
Welcome to a virus free world. Download Monolingual, it'll remove about 2.5gb useless foreign language data (not that your'll ever be short of space on that beauty).
http://monolingual.sourceforge.net/
VLC - is also a must
Handbrake - is just great
Windows 7!
Thanks. Office and VLC installed so far.
Not sure I'll use some of the others but will keep them in mind.
The Mac is su-feckin-perb !!
I have to agree. I bought my daughter one and she loves it, so much so that i'm looking at getting the wife one. Love the virus free side of them and the fact they are so good looking and easy to use. For years i was so worried about getting one that i always stayed with a Windows Laptop. In future it will be Mac's all the way.
Did you get the wireless keyboard and mouse? They are ubber sexy:P
A .mac account is always handy…
This gives you storage space on a server… email address and you can sync your iphone to your mac mail etc… oh yeah, you can post nicely templated videos + pictures with text and your own music to your own web page, facebook and youtube. Also make your own nicely templated web pages thru iWeb…
https://secure.me.com/wo/WebObjects/Signup.woa/wa/trial?aff=consumer&cty=US&lang=en
Apps you will need…
Little Snitch (activation blocker)
Serial Box (serial number storage)
Nice to have…
Adobe CS4 Master suite (indesign, photoshop, illustrator, Acrobat, After effects etc)
iLife 09 (Store Movies, pictures, make music, webpages)
Aperture (store pictures)
Adium (Msn, yahoo, skype all in one chat window)
AppZapper (gets rid of apps)
Suitcase Fusion 2 (Fonts storage)
VMware fusion (Windows Emulator with Windows 7)
Xtorrent (get all those lovely apps and music)
Microsoft Office
Silverlight (PC thing)
Growl (notification thingy)
Perian (movie attachment for Quicktime)
Flip4Mac WMV (PC movies)
VLC (Watch all your movies through here)
Thats should do for starters all of which can be downloaded either free or torrented. To get CS4 to work you will need LITTLE SNITCH it blocks the activation code being sent to Adobe. You allow it to connect to other internet sites etc.
now to zapp that nasty desktop app that was recommended!! why the f don't you just use spaces???
PM me as I have lots of info in this…
Thanks.
Do you mean the Apple Magic Mouse? Already on order.
I bought the magic mouse… I used it for about 10 mins and put it back in its lovely little box…
Im using an ELECOM mini mouse at the moment that weighs absolutely nothing and is mini too. Moving over to the bluetooth magic mouse I found it really heavy and really jittery too. If you trying to actually do something intricate like some design work the mouse seems to have a lag time when flitting around the page.
http://www.ciao.it/Elecom_WTM_MPG01BK_Precise_USB_PS_2__518197
It would be great if you just going to sit on a few web pages and browse as the finger actions are nice…
Should have just bought a cheaper PC laptop and run Mac OS X Snow Leopard on that :laugh:
I've got mine to work now…Just using the OS to develop iPhone apps with.